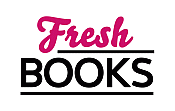 Best reads in December
"From being the other woman to becoming the people's Duchess"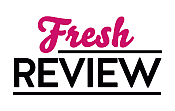 Reviewed by Monique Daoust
Posted April 9, 2018

Like millions of other people around the world, I was stunned when it became known that Prince Charles had chosen another woman over the universally adored beautiful, glamorous Lady Di, "The People's Princess." How dare he! Camilla Parker Bowles had been the other woman in Charles' life for many years, in various capacities. Mrs. Parker Bowles at once became the most hated woman in Britain, if not the world. As the years passed, and more information emerged, many of us wondered if we had been unjust towards Camilla. Who is this woman who involuntarily almost brought the British Monarchy to its knees? That is what Penny Junor has endeavored to do to astounding results.
Ms. Junor has covered the Royals for nearly thirty years, either knows personally or professionally several of the key players, and appears to be quite a reliable source. Although THE DUCHESS is an unauthorized biography, given the author's credentials, it's almost a technicality. THE DUCHESS is fully researched and well documented, but what convinced me to really give this book my full attention was something that made me doubtful at the very beginning. It is obvious that Ms. Junor is extremely fond of Camilla -- for the sake of brevity and not out of disrespect, I will abstain from using the formal titles -- and I wondered if THE DUCHESS was merely the product of a long- time fan to rehabilitate her idol, but soon Ms. Junor made it quite clear that she could remain coolly objective, and from then on, I was all ears (or should I say all eyes).
I must say that THE DUCHESS was quite an eye-opener: never had I imagined how complicated, taxing, and demanding being a royal really was. Ms. Junor documents the daily life of the royals extensively, being an avid historical romance reader I had some minute inklings as to how it seemed, I was flabbergasted! Although I think that, at times, some details concerning minor players were overabundant, the whole thing was riveting, and it shed some light on the sometimes unbearable challenges the Royal Family faces. In THE DUCHESS, we get to know intimately Camilla, her family having been part of the royal circles even before she became involved with Charles. We also get to know a lot about Charles and Diana, Charles' relationship with his parents, and I must say this was extremely enlightening, as well as a little unsettling at times. While being a fan of the Royal Family, I do not follow everything that goes, or went, on and I experienced several moments of "Ah, now I see, now I understand".
Camilla Parker Bowles is a remarkable woman, full of contradictions, extremely loyal and dedicated, an exemplary mother, a wonderful and faithful friend, still she relished the comfortable and easy life she had had before becoming the Duchess of Cornwall. That's when all her hard work began, and she came through like the trooper she always was: her head held high, and unapologetic. I was amazed at how involved she is in charity work, and has always been, how caring she is. It is a testament to Camilla's fortitude that she was able to endure gracefully the horrendous times she faced in the shadow of Lady Di, ridiculed and hounded by the press, and reviled by the common people. Until the tide began to change, and the world was ready to give her a chance.
THE DUCHESS is exceptionally well written; Penny Junor's prose is literate and flowing, a pleasure to read from beginning to end. The book suffers from very few editorial issues apart from a glaring mistake regarding the 1972 Olympics, which I hope will be corrected in future editions. Unfortunately, in the digital review copy photographs were notably absent, and given the details on Camilla's youth and life, I would have liked to see some pictures. Included are a bibliography, and an extremely helpful index. Naturally, every royal follower will want THE DUCHESS, but it is a book I would highly recommend to people in need of inspiration when facing adversity, or even merely for historical reasons; seldom do we really read about how the other half lives, let alone the Monarchy. What remains to be seen is whether there will be a Queen Camilla, and that is a very interesting topic that will be debated in the years to come.
SUMMARY
In the first in-depth biography of Camilla, Duchess of Cornwall—the infamous other woman who made the marriage of Britain's Prince Charles and Princess Diana "a bit crowded"—esteemed royal biographer Penny Junor tells the unlikely and extraordinary story of the woman reviled as a pariah who, thanks to numerous twists of fate, became the popular princess consort.
Few know the Windsor family as well as veteran royal biographer and journalist Penny Junor. In The Duchess, she casts her insightful, sensitive eye on the intriguing, once widely despised, and little-known Camilla Parker Bowles, revealing in full, for the first time, the remarkable rise of a woman who was the most notorious mistress in the world.
As Camilla's marriage to Charles approached in 2005, the British public were upset at the prospect that this woman, universally reviled for wrecking the royal marriage, would one day become queen. Sensitive to public opinion, the palace announced that this would never happen; when Charles eventually acceded to the throne, Camilla would be known as the princess consort. Yet a decade later British public sentiment had changed, with a majority believing that Camilla should become queen.
Junor argues that although Camilla played a central role in the darkest days of the modern monarchy—Charles and Diana's acrimonious and scandalous split—she also played a central role in restoring the royal family's reputation, especially that of Prince Charles. A woman with no ambition to be a princess, a duchess, or a queen, Camilla simply wanted to be with, and support, the man who has always been the love of her life. Junor contends that their marriage has reinvigorated Charles, allowing him to finally become comfortable as the heir to the British throne.
---
What do you think about this review?
Comments
No comments posted.

Registered users may leave comments.
Log in or register now!