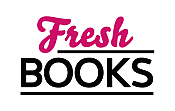 Books to enjoy in May! Let your reading blosson!
"MY BEST PREDICTION FOR 2017..I LOVED IT!"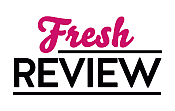 Reviewed by Patricia (Pat) Pascale
Posted April 6, 2018

LAST CHRISTMAS IN PARIS will touch your heart as you embark on an unforgettable journey. The story is told brilliantly by co-authors, Hazel Gaynor and Heather Webb. It is a tribute to how the heart can endure the tragedy that was World War I, the "war to end all wars." It is told entirely by letters between friends, family, and lovers. Prepare for a bumpy ride filled with heartbreaks, but sometimes dreams that come true.
At the railway station in Richmond, England, Evie bids farewell to her brother, Will, and his BFF, Tom Harper. Newly enlisted they are heading to the Western Front. All three believe the war will be over by Christmas and they will reunite and celebrate together in Paris. On that day in August, 1914, Evie returns home to write her first letters to her brother and her childhood fried, Tom. The letters will continue until the end of the long, horrible war. Her relationship with Tom evolves to become the once- in-a-lifetime love that is rare and beautiful. It took my heart away!
Evie is spirited and is determined to do something important to help the war effort. Bored with knitting socks, which is not her thing, she delivers mail on her bike and when it snows she walks her route never faltering in her task. She wants to become a journalist and when Tom's father dies, she gets her own column in his newspaper. Her column, " A WOMEN'S WAR," becomes very popular receiving tons of positive fan mail from women who are eager to hear true reports on the war. The War Office, however, does not like her candidness.
Tom is bookish and a natural leader. As Evie describes him, "Tom is charming without knowing it." The horrors of the "war to end all wars" take a toll on Tom and he is sent to a hospital in Scotland to restore his poor mental state. Doctors then did not know how to property diagnose mental illness and used a great deal of hypnosis. The best cure for Tom was Evie who joined him in Scotland and stayed with him as he progressed until he could return to the field of battle. Once more, their letters and sometimes telegrams bring them closer together. Armistice Day is declared on November 11, 1918.
Hazel Gaynor and Heather Webb, hit this book out of the ballpark for me. THE LAST CHRISTMAS IN PARIS is one of my favorite reads for 2017. It sits on my shelf of cherished novels to be read and re-read again and again. I loved Evie and Tom and rooted for them through all their anguish, despair, losses, injuries, and illness. I smiled at their banter as they clung to their hopes and dreams and each other. In the bittersweet ending, Tom returns to the City of Light to keep a promise he made to Evie and my tears flowed. Those scented letters, penned in ink made a connection to the hearts of Tom and Evie that lasted a lifetime. I still love the handwritten word and still write letters, always on stationary that is lovely to look at. For me, some things will never change and my admiration for a letter written especially to me is still magic. I recommend this book to anyone who believes in love. It is a lovely, heartwarming and uplifting story that stays with you long after the last page. Brava, ladies!
SUMMARY
New York Times bestselling author Hazel Gaynor has joined with Heather Webb to create this unforgettably romantic novel of the Great War.
August 1914. England is at war. As Evie Elliott watches her brother, Will, and his best friend, Thomas Harding, depart for the front, she believes—as everyone does—that it will be over by Christmas, when the trio plan to celebrate the holiday among the romantic cafes of Paris.
But as history tells us, it all happened so differently…
Evie and Thomas experience a very different war. Frustrated by life as a privileged young lady, Evie longs to play a greater part in the conflict—but how?—and as Thomas struggles with the unimaginable realities of war he also faces personal battles back home where War Office regulations on press reporting cause trouble at his father's newspaper business. Through their letters, Evie and Thomas share their greatest hopes and fears—and grow ever fonder from afar. Can love flourish amid the horror of the First World War, or will fate intervene?
Christmas 1968. With failing health, Thomas returns to Paris—a cherished packet of letters in hand—determined to lay to rest the ghosts of his past. But one final letter is waiting for him…
---
What do you think about this review?
Comments
No comments posted.

Registered users may leave comments.
Log in or register now!