"SIZZLING SECOND CHANCE ROMANCE"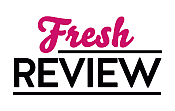 Reviewed by Patricia (Pat) Pascale
Posted April 5, 2018

Max was Sarah Cole's knight in shining armor in college and their friendship was warm and tender. It ended abruptly when Sarah offered Max her virginity. Max refused. He was convinced Sarah could do better with someone else and he wanted no responsibilities. He broke Sarah's heart.
Fast forward eight years later, Max is single, a policeman, and a total player with commitment problems. His parents were unhappy and his childhood was rough. He cherished and protected his younger sister, Molly, and had no plans to ever have a family of his own. He had everything he needed; a rewarding job as a policeman, great friends, he loved Molly and would always be there for her. He spent all of his spare time renovating and reselling homes and "hanging out" with his buddies.
Sarah has a big surprise awaiting her upon her visit to Chicago. Sent there to the Wyse Hotel by Sean, the owner and her boss, she will fill in there for two months until her promotion to her dream job in New York City is set. Sarah attends a wedding with Sean for his buddy. Upon arrival she hears a familiar voice. BAM! She would recognize Max Brandt anywhere, anytime. As he turns and meets her eyes, her heart stops. Handsomer than ever, his crooked smile lights up the whole room. When he sees she is with Sean, he immediately begins to question why? Sean tells him she works for him and he needed a plus one for the occasion and strolls off to mix with his other friends. Max and Sarah catch up and laugh at old memories. The magic is still there. When Max hears she will be in Chicago for a few months, he decides to woo her with no strings attached. Sarah agrees but has one favor she requests. "Will he take her virginity?" An argument ensues but finally Max agrees with a plan of his own. They will date romantically for three nights, get to know each other better, and he will prepare Sarah in a very patient and sweet way and on the 4th night, "the V-job will be taken care of."
Mira Lyn Kelly writes a delicious romance about second chances and finding dreams can come true. Sarah and Max are meant to be together forever. Take this journey with friends who become lovers and enjoy every sizzling moment. I did and I loved it!
SUMMARY
Sarah's to-do list:
Get mani-pedi
Buy killer black dress
Lose virginity
When Sarah Cole has two months to kill before her big move to New York, she decides it's time to take care of a few things--like the inconvenient issue of her virginity. Sarah knows the right guy for the job too: Max, the notorious ladies' man she's been crushing on since college.
Two weeks of courting, and then the deed will be done. The plan is so simple. There's no way either of them would do something as silly as fall in love...
---
What do you think about this review?
Comments
No comments posted.

Registered users may leave comments.
Log in or register now!