"A thriller of a story that is a mesh of Downton Abbey and Pride and Prejudice."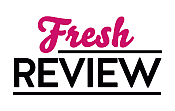 Reviewed by Patti Loveday
Posted April 4, 2018

ZOMBIE ABBEY is a historical young adult paranormal novel by Lauren Baratz-Logsted. A thriller of a story that is a mesh of Downton Abbey and PRIDE AND PREJUDICE. So, if you are a fan of the two worlds you are sure to love this action-packed drama about three sisters named Kate, Grace, and Lizzie. As you read along, you will notice similar writing styles between Baratz- Logsted and Austen making this a fun read.
The characters are vividly vibrant and well developed with creative pasts that play an important part in the current story. The sisters are really similar to the Crawley sisters. You will enjoy the reaction the characters have to living their everyday lives until their world is turned completely upside down. Written from different point of views, they will help you to see each character's progression throughout the course of the story making it intriguing to see how they overcome each obstacle they face. Baratz-Logsted uses descriptive and detailed writing making it easy to visualize the characters which helps to make them seem realistic. You might even relate to some of them.
The setting is picturesque and the ideal location for this creative and drama filled story to take place. ZOMBIE ABBEY is full of action, drama, thrilling suspense, bickering sisters, family, love, betrayal, and zombies! While there are zombies, it is not like The Walking Dead but more like PRIDE AND PREJUDICE AND ZOMBIES making this story a fun fast-paced read that you will not forget.
ZOMBIE ABBEY is a novel that you will easily get lost in with each page you read. I read ZOMBIE ABBEY in two seatings because I had to know how the story will end. ZOMBIE ABBEY does not disappoint and is definitely a novel worth reading.
SUMMARY
1920, England
And the three teenage Clarke sisters thought what they'd wear to dinner was their biggest problem…
Lady Kate, the entitled eldest.
Lady Grace, lost in the middle and wishing she were braver.
Lady Lizzy, so endlessly sunny, it's easy to underestimate her.
Then there's Will Harvey, the proud, to-die-for―and possibly die with!―stable boy; Daniel Murray, the resourceful second footman with a secret; Raymond Allen, the unfortunate-looking young duke; and Fanny Rogers, the unsinkable kitchen maid.
Upstairs! Downstairs! Toss in some farmers and villagers!
None of them ever expected to work together for any reason.
But none of them had ever seen anything like this.
---
What do you think about this review?
Comments
No comments posted.

Registered users may leave comments.
Log in or register now!