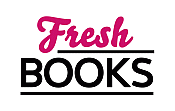 June blooms with love and intrigue
"Virile and tender; a realistic romance that hits all the right spots"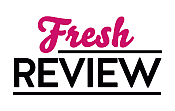 Reviewed by Monique Daoust
Posted March 24, 2018

Romance Sports | Romance LGBTQ | Romance Erotica Sensual
Dante Moretti was having a quiet drink in an exclusive gay club when he was shocked at seeing Cade Burnett, his team's ace defenseman, enter the premises. Dante has only been with the Chicago Rebels for a short while, everyone knows the NHL team's new GM is gay, but is Cade in the closet? At his forward approach, it's obvious that Cade is coming on to Dante for a hookup. Dante won't risk anything casual with a player, he will not risk his hard-earned position, even though he has been coveting Cade in secret. But can Dante resist the sexy Texan for long?
Sports romances hold no particular appeal to me, but I could not resist UNDONE BY YOU's intriguing blurb. Having read Kate Meader's other brilliant m/m romance MELTING POINT in the Hot in Chicago series, I had to read about a romance between a gay hockey player and an executive. I have not read the previous books in the Chicago Rebels series, yet I didn't feel lost for one moment. You don't even need to know the first thing about hockey to enjoy this fabulous book, you only need to be in the mood for a romance with heart and substance.
Cade has made hiding his double life into an art form, his façade shows no cracks, and he has no intention of coming out. It's not easy, but he's been managing so far, until Dante became his team's GM. Dante was Cade's boyhood crush, and Cade will take whatever he can, but Dante is twelve years his senior, he knows only too well the risks involved. There are so many issues here: Cade being firmly closeted, Dante prefers relationships and not hiding, and last but not least, the player-GM situation, all of which are masterfully dealt with by Ms. Meader. Both characters are tremendously appealing, and very different in every way: Dante is urbane, on the serious side, and sophisticated, rather comfortable in his skin, while Cade -- and honestly, who in their right mind could resist him! -- is a sexy devil, utterly irresistible in all his bronze bravado, and also a very conflicted man.
The romance is a delicious slow burn; while the sex happens first and somewhat quickly, Kate Meader took her time for the love to really develop between Cade and Dante. Every step of the romance felt real to me, from the first come-on to the declarations; there was no melodrama, but the romance is just about as ideal as you can wish it. The tone remains decidedly masculine throughout, but not crude. The female author's persona entirely vanished to let the male voices shine through, which I find admirable. If the romance is riveting, Cade and Dante's backstories are spellbinding. Not because their lives are so extraordinary, but precisely because they are so commonplace. It is what life is all about, and for some people, life is more trying than for others because of prejudices and narrow-mindedness.
The hockey environment is perfectly depicted. There are quite a few supporting characters, every one of them well fleshed-out, and I loved the little wink to MELTING POINT. Ms. Meader's flawless prose never falters, her wicked sense of humor pops up here and there, and the sex scenes are incredibly beautiful, sensual, steamy and tenderly virile. A thought occurred to me while reading, UNDONE BY YOU could very well serve as a guidebook for parents -- or anyone, for that matter -- although some might want to skip the sex scenes. I felt UNDONE BY YOU offers incredibly valuable lessons, not only regarding tolerance of sexual preferences, but in letting a child be himself or herself, and in giving children the freedom necessary to live a productive and happy life. It should not be a luxury, but a right. Now, I wonder if Leon Shay will have what is coming to him, and I hope Kate Meader will grace us with more m/m romances, because she does have that elusive magic touch!
SUMMARY
USA TODAY bestselling author Kate Meader brings her signature "steamy sex scenes, colorful characters, and riveting dialogue" (RT Book Reviews) to this novella in the Chicago Rebels series, following the general manager of the Rebels as he scores with one of his players off the ice.
Dante Moretti has just landed his dream job: GM of the Chicago Rebels. And screw the haters who think there should be an asterisk next to his name because he's the first out managing executive in pro hockey. He's earned the right to be here and nothing will topple him off that perch—especially not an incredibly inconvenient attraction to his star defenseman, Cade "Alamo" Burnett. Cade has always been careful to keep his own desires on the down low, but his hot Italian boss proves to be a temptation he can't resist. Sure, they both have so much to lose, but no one will ever know...
As Dante and Cade's taboo affair heats up off the ice and their relationship gets more and more intense, they'll have to decide: is love worth risking their careers? Or is this romance destined to be forever benched?
---
What do you think about this review?
Comments
No comments posted.

Registered users may leave comments.
Log in or register now!