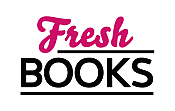 Explore new books in September
"Sometimes being a klutz has unsuspected benefits!"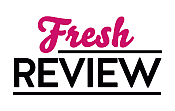 Reviewed by Monique Daoust
Posted March 20, 2018

Elspeth Argeneau Pimms' freedom had lasted only six weeks. Hoping that she had finally freed herself from her mother Martine's controlling ways, but fleeing England for Canada proved to be all for nothing. Martine, accompanied by her two other daughters Julianna and Victoria, was waiting in Elspeth's Toronto flat to take her back home. Elspeth had never had many friends, thanks to her mother, but she had befriended her landlady, Meredith MacKay, and she knew that Meredith had not let Martine in Elspeth's apartment; it was Meredith's grandson Wyatt. Why is it that Wyatt seems to think they know each other? Elspeth would have not forgotten so easily such eye candy! But does the fact that Elspeth suddenly seems to be accident-prone have anything to do with Wyatt's sudden arrival? Is someone trying to kill her, and why?
TWICE BITTEN feels like a transitional installment in the enduring Argeneaus series: Elspeth was a minor character first introduced early in the series; it has been so long since I read it, I had quite forgotten her (maybe my memories were wiped by immortals!), but Julianna and Victoria I remembered from the first mention; they're rather unforgettable! TWICE BITTEN is set in the same timeline as the latter books, but the story has little to do with the hunt for the evil Dr. Dressler in Venezuela, where most of the North American rogue hunters have been sent. TWICE BITTEN would be an excellent introduction to the Argeneaus for the poor souls who have yet to discover this brilliant series. Poor Elspeth; her mother is so afraid of anything dreadful happening to her daughters that she has barely allowed her daughter to exist during her one hundred and forty two years. Wyatt has been looking for her for four years; he knew there was a connection when they had met, but Martine made sure that he would never get close to Elspeth, and took unfortunate measures to make sure Elspeth had forgotten her life mate. It's such a heartbreaking story; in fact, I thought the family relationships were the highlights of TWICE BITTEN: some are extremely toxic, while others are warm and affectionate.
TWICE BITTEN is an odd sort of story: there is a lot going on, but little seems to happen in real time. We are mostly told after the fact what occurred; it might have been a wise choice because there are many characters involved and it could have become too difficult to follow. TWICE BITTEN could have been rather tedious were it not for some of the brightest, snappiest, snazziest dialogues Ms. Sands has ever written, and the exceptional quality of her prose, and the always amazing characterizations. TWICE BITTEN has a rather cozy feeling, in spite Elspeth always being in danger, and a lot of people get mauled and maimed! It was lovely though that Wyatt is such an adorable and understanding man; he was the perfect mate for Elspeth, who needed someone considerate, kind, and protective in the right sort of way. TWICE BITTEN is a lovely romance with bite!
SUMMARY
Thrilling, witty, and oh-so-sexy, Lynsay Sands' Argeneau novel brings together a beautiful Immortal and the man who is her destiny…
For someone who's been around for over a hundred and forty years, immortal Elspeth Argeneau hasn't done a whole lot of living. Now that she's moved away from her controlling mother, she's tracking down rogue vampires and enjoying some overdue freedom. A fling would be fun. A life mate can wait. Yet to Elspeth's surprise, her landlady's hot grandson checks both boxes.
Wyatt fell instantly in love with Elspeth four years ago. He's stunned to run into her again, especially as she has no memory of him. Then again, there are a lot of things about Elspeth that don't make sense, like the miraculous speed with which her wounds heal. And the chemistry that transforms every touch into an explosion of desire. But with mysterious "accidents" besieging Elspeth, the ex-Special Forces soldier appoints himself her bodyguard. But time is running out to uncover the truth about her enemies—and rediscover the man determined to love her for eternity.
---
What do you think about this review?
Comments
No comments posted.

Registered users may leave comments.
Log in or register now!