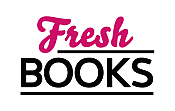 April showers are here, settle with a great read!
"An enjoyable adventure for young readers!"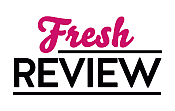 Reviewed by Clare O'Beara
Posted March 10, 2018

Summer in the Okefenokee Swamp is wonderful for young Elsie Mae, because she's the only kid staying with her grandparents. She loves her brothers and sisters, but the family home is busy and noisy. This year, ELSIE MAE HAS SOMETHING TO SAY! She thinks what she has to say s so important, she writes a letter to the White House, in the hope that President Roosevelt will read it. She is only an eleven-year-old girl, but she hopes to make a difference.
In this adventure, a shipping company intends to build a canal through the swamp and a lumber company is cutting down trees, changing the natural environment forever. The example can be used for any situation of injustice or David and Goliath situations, in which every voice matters no matter how small.
By following the eager girl's days with a new dog, a boat, huckleberries to pick, eggs to collect, and hog bandits to catch, not to mention the ever-present threat of 'gators, we learn about life in the area for people and animals who depend on the swamp. With no television, computers or electronic games, Elsie Mae yet manages to occupy herself and have tremendous fun. We also meet a fine collection of characters, including young Henry James, her cousin who aspires to be a traveling preacher like his daddy. Her dog Huck is another strong character who causes trouble and shares the escapades.
The homey food, such as fried catfish, fresh-picked greens, and cornbread, followed by tasty huckleberry pie, helps to set the scene. After that though, we go from doggedness to excitement, triumph to despair, from pride to a fall. Young readers can learn a great deal by reading Nancy Cavanaugh's enjoyable adventure, and I don't just mean the historical notes at the end. A middle grade book, ELSIE MAE HAS SOMETHING TO SAY will appeal to readers from eight upwards, especially girls, and I'm sure it will be greatly enjoyed by parents and teachers as well.
SUMMARY
Elsie Mae is pretty sure this'll be the best summer ever.
She gets to explore the cool, quiet waters of the Okefenokee Swamp around her grandparents' house with her new dog, Huck, and she's written a letter to President Roosevelt that she's confident will save the swamp from a shipping company and make her a major hometown hero. Then, news reaches Elsie Mae of some hog bandits stealing from swamper families, and she sees another opportunity to make her family proud while waiting to hear back from the White House.
But when her cousin Henry James, who dreams of one day becoming a traveling preacher like his daddy, shows up and just about ruins her investigation with his "Hallelujahs," Elsie Mae will learn the hard way what it really means to be a hero.
---
What do you think about this review?
Comments
No comments posted.

Registered users may leave comments.
Log in or register now!