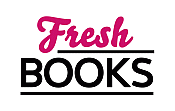 Hot, sizzling reads for July
"Full of passion, fierce players with attitude, and a hard-won happy ending!"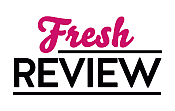 Reviewed by Miranda Owen
Posted March 8, 2018

Romance Erotica Sensual | Romance Sports
SO OVER YOU is the second book in Kate Meader's Chicago Rebels series centered around a hockey team full of hotties. This is the ideal book for readers who enjoy "second time around" love stories. Vadim Petrov and Isobel Chase enjoyed a sweet yet deliciously forbidden love affair in their youth, when he played for her father's team. Because of her dad's machinations, Isobel and Vadim were separated -- until now. Now she's the team owner, as well as his coach, and he's a hockey superstar in need of some special TLC. Now that they're all grown up, they find that the spark between them is still there and things get explosive very quickly.
Because Vadim has the dubious nickname "the Czar of Pleasure," and because things ended badly between him and Isobel years ago, I worried he might be a self-centered jerk just looking to pad his ego by pursuing Isobel again. That is not the case. I'm so glad that Kate Meader chose to tell this story from alternating perspectives, so that the reader can get a better feel for the two main characters. On the ice, Vadim has laser-like focus and can come across as cold, but when it comes to his kid sister and Isobel, his inner emo boy is revealed. This hidden vulnerability makes Vadim a more compelling character. Kate Meader includes enough of the history between Isobel and Vadim to have readers empathize with their regrets, their longing, and the joy that comes from reconnecting, without getting the story bogged down with too many flashbacks.
This hero and heroine have a lot in common, but have difficulty seeing themselves objectively. Vadim and Isobel both have siblings who mean the world to them, but they have complicated relationships because of fathers who cared more about hockey than people. I like the fact that Vadim and Isobel are both athletes and respect each other's passion and dedication to the game. Both characters are a little hardheaded and, with some grumbling and a little drama, they bring out the best in each other and promote a change of perspective. Kate Meader does a phenomenal job of telling a deeply emotional and character-driven story, while throwing in some sizzle and a few laughs.
SO OVER YOU is full of passion, fierce players with attitude, and a hard-won happy ending. Some of the supporting characters, like team trainer Kelly and Isobel's sister Violet, really pique my interest and make me eager to read more about them in future books. I look forward to Kate Meader's next Chicago Rebels novel.
SUMMARY
Three estranged sisters struggle to sustain their late father's failing hockey franchise in Kate Meader's sizzling Chicago Rebels series. In this second entry, middle sister Isobel is at a crossroads in her personal and professional lives. But both are about to get a significant boost with the addition of a domineering Russian powerhouse to the Rebels....
Isobel Chase knows hockey. She played NCAA, won Olympic silver, and made it thirty-seven minutes into the new National Women's Hockey League before an injury sidelined her dreams. Those who can't, coach, and a position as a skating consultant to her late father's hockey franchise, the Chicago Rebels, seems like a perfect fit. Until she's assigned her first job: the man who skated into her heart as a teen and relieved her of her pesky virginity. These days, left-winger Vadim Petrov is known as the Czar of Pleasure, a magnet for puck bunnies and the tabloids alike. But back then... let's just say his inability to sink the puck left Isobel frustratingly scoreless.
Vadim has a first name that means "ruler," and it doesn't stop at his birth certificate. He dominates on the ice, the practice rink, and in the backseat of a limo. But a knee injury has produced a bad year, and bad years in the NHL don't go unrewarded. His penance? To be traded to a troubled team where his personal coach is Isobel Chase, the woman who drove him wild years ago when they were hormonal teens. But apparently the feeling was not entirely mutual.
That Vadim might have failed to give Isobel the pleasure that was her right is intolerable, and he plans to make it up to her—one bone-melting orgasm at a time. After all, no player can perfect his game without a helluva lot of practice...
---
What do you think about this review?
Comments
No comments posted.

Registered users may leave comments.
Log in or register now!