"An action packed thriller!"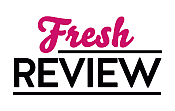 Reviewed by Patti Loveday
Posted March 2, 2018

When I read the synopsis for HOUSE OF SPIES by Daniel Silva. I was curious and wanted to know more. I am a fan of spy thrillers and suspense novels. I am not sure what to make of this novel. There are parts that I like and then there where parts that I am not sure they work with the overall story.
While this is the seventeenth book in the Gabriel Allon series, it can easily be read as a standalone novel.
Gabriel is out for revenge and his target is Saladin, who is a madman. Saladin has been the cause of numerous crimes around the world that has caused havoc. Gabriel wants him dead and he wants to be the one who kills him. There is a lot of action packed suspenseful scenes in this novel that will have you on the edge of your seat. A true page turner. The parts that I am not sure about are the parts in the book that remind me of reading other books in this series. A lot of repeats and similar scenes.
Silva is an outstanding writer that creates a world that is very life-like and realistic. The characters are well planned out so that they mesh with the plot line and help to develop the overall story. I just cannot get over those parts that remind me of the other books, repeats. This book would make a good read for anyone who loves an action packed spy thriller.
SUMMARY
From the #1 New York Times bestselling author of The Black Widow comes the thrilling new summer blockbuster featuring legendary spy, assassin and art restorer Gabriel Allon.
A heart-stopping tale of suspense, Daniel Silva's runaway bestseller, The Black Widow, was one of 2016's biggest novels. Now, in House of Spies, Gabriel Allon is back and out for revenge – determined to hunt down the world's most dangerous terrorist, a shadowy ISIS mastermind known only as Saladin.
Four months after the deadliest attack on the American homeland since 9/11, terrorists leave a trail of carnage through London's glittering West End. The attack is a brilliant feat of planning and secrecy, but with one loose thread.
The thread leads Gabriel Allon and his team of operatives to the south of France and to the gilded doorstep of Jean-Luc Martel and Olivia Watson. A beautiful former British fashion model, Olivia pretends not to know that the true source of Martel's enormous wealth is drugs. And Martel, likewise, turns a blind eye to the fact he is doing business with a man whose objective is the very destruction of the West. Together, under Gabriel's skilled hand, they will become an unlikely pair of heroes in the global war on terror.
Written in seductive and elegant prose, the story moves swiftly from the glamour of Saint-Tropez to the grit of Casablanca and, finally, to an electrifying climax that will leave readers breathless long after they turn the final page.
But House of Spies is more than just riveting entertainment; it is a dazzling tale of avarice and redemption, set against the backdrop of the great conflict of our times. And it proves once again why Daniel Silva is "quite simply the best" (Kansas City Star).
---
What do you think about this review?
Comments
No comments posted.

Registered users may leave comments.
Log in or register now!