"Wired and Dangerous says it all."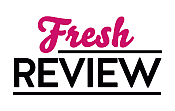 Reviewed by Annetta Sweetko
Posted February 27, 2018

Roarke Brennan has one thing on his mind, put together a team of hackers to help him bring down the people who killed his brother. These people are brilliant at what they do, they can hack into anything anywhere and he needs them. It's now ZERO HOUR and the last person he expects to see is Wren Lee. Oh, she is one of the best talent to be found but she is she is also the girl he never let himself want. Even now, she's grown up and it's even worse!
Roarke doesn't know everything there is to know about Wren, few really do, but she has been in hell and she is back and going to help him. Wren's secret has to do with the same person Roarke is after, so she is in whether he likes it or not. Problem is he just might like it too much!
ZERO HOUR is fantastic with a writing style that flowed quickly and easily, with non-stop action that will have you glued to the pages. Roarke is not your average nerd. He's tough, tattooed, cocky, and very much an alpha especially around Wren. His mind set may be on making those pay for his brother's death, but it does bend a little toward her. As you read along, you will find out why he is so protective of those he cares about and feels a failure when he loses someone. Wren is amazingly gutsy and solid in her love for her family and friends, but she also was almost -- just almost -- willing to give up her HEA for revenge.
The hackers gathered in this group are varied and some are really frightening in what that can and will do to avenge their friend. There are a lot of secrets that come out and one especially surprises Roarke about this brother and one of the hackers, but you will have to read ZERO HOUR to find out what. The language at times is crude, but it fit all of these people and the situations they were fighting against to a tee. The moments with Roarke and Wren will leave you breathless in a very good way.
If you want action, dangerous heroes, brave heroines, sweet and steamy romance, and a very good ending, then get your hands on ZERO HOUR by Megan Erickson.
SUMMARY
The Fast and the Furious meets Mr. Robot in USA Today bestselling author Megan Erickson's thrilling new romantic suspense series.
Hacker extraordinaire Roarke Brennan lives each hour - each breath - to avenge his brother's murder. His first move: put together a team of the best coders he knows. They're all brilliant, specialized, and every one an epic pain in his ass. Only now Wren Lee wants in too, threatening to upset their delicate balance. The girl Roarke never allowed himself to want is all grown up with sexy confidence and a dark past ... and she's the wild card he can't control.
Roarke might still think she's a kid, but Wren's been to hell and back. Nothing and nobody can stop her - especially the tatted-up, cocky-as-all-hell hacker. But when years of longing and chemistry collide, Wren and Roarke discover that revenge may be a dish best served blazing hot.
---
What do you think about this review?
Comments
No comments posted.

Registered users may leave comments.
Log in or register now!