"Bachelor duke meets his match in a blutestocking headmistress"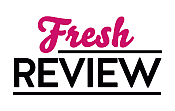 Reviewed by Make Kay
Posted February 20, 2018

A DUKE IN THE NIGHT is book one in a new series by Kelly Bowen, Devils of Dover. Kelly Bowen is an auto-read historical author for me, bursting onto the publishing scene in 2014. Don't let the twee titles of Bowen's books fool you, Kelly provides romping historicals with plenty of sass and steam.
August Faulkner is a duke, but he grew up poor, with his father in debtor's prison. Naturally, he has a driving need for wealth, feeling he can never be rich enough to feel secure from his perception of an uncertain future. I do feel badly for him, but this sure does drive him to make some poor life choices in terms of his love and affection for his poor long-suffering sister and for Clara.
Clara Hayward is the headmistress of the most elite finishing school in Britain. She's a brilliant bluestocking who is trying, with her siblings, to hold on to the family's business that their deceased baron of a father imperiled. Clara sells her finishing school to gain some desperately-needed money to prop up the family's shipping business, and in waltzes August to snap up the school and to try to winkle the shipping business into his Midas-like clutches. August's machination in the background to keep Clara from realizing what he is doing verge on farcical, it's so fun to watch him try to keep all the balls spinning.
The cluelessness of August about his feelings is sweet and charming, as well as a little heartbreaking. I simultaneously applaud Clara's feminist streak while being a little offput by the inclusion of what feels like modern day feminist sensibilities in a historical romance. This is a soapbox issue for me, however, that affects so many authors currently. If one can overlook the remarkably prescient feminism of so many of the female characters, this is a sprightly read.
I'm always glad to pick up a romance by Kelly Bowen. Her characters are witty yet wounded, and the love story is always strong and convincing. Bowen's A DUKE IN THE NIGHT is an engaging book with plenty of feminist details to make the modern day reader feel validated.
SUMMARY
Duke. Scoundrel. Titan of business. August Faulkner is a man of many talents, not the least of which is enticing women into his bedchamber. He's known-and reviled-for buying and selling companies, accumulating scads of money, and breaking hearts. It's a reputation he wears like a badge of honor, and one he intends to keep.
Clara Hayward, the headmistress of the Haverhall School for Young Ladies, on the other hand, is above reproach. Yet when she's reunited with August all she can think of is the way she felt in his arms as they danced a scandalous waltz ten long years ago. Even though her head knows that he is only back in her life to take over her family's business, her heart can't help but open to the very duke who could destroy it for good.
---
What do you think about this review?
Comments
No comments posted.

Registered users may leave comments.
Log in or register now!