"Love with a bit of drama!"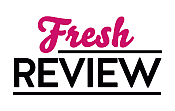 Reviewed by Patti Loveday
Posted February 16, 2018

This is the second book in the Cahill Ranch series. Set in a small Montana town, this story is full of suspense and romance all centered around the Cahill family. B.J. Daniels creates a truly romantic story with a cowboy that finds himself in a spot of trouble here and there all thanks to his love interest.
OUTLAW'S HONOR centers around Darby Cahill and his love, Mariah. They are from different backgrounds, but they both have a history of finding it hard to trust anyone. Darby is drawn to Mariah the moment he sees her and this instant attraction is what makes the pages of this book steamy hot. Together, they create drama with their crazy games of cat and mouse. While they are the main characters is this novel, you also get to know some of the secondary characters and intriguing side stories pop up along the way. The Cahill siblings are fun, dramatic, and full of love for each other. While this is the second book in the series you can easily read this as a standalone novel. The setting is breathtakingly beautiful and written so you can close your eyes and picture the view. The perfect place for a western romance. All the characters can stand on their own with creative backstories that help to define who they are and why they react the way they do.
I cannot wait to read more about this family and book series. Overall, a great romantic read.
SUMMARY
She never expected this Cahill to be her hero—or the only man she'd need
It's hard to forget a beautiful woman who picks your pocket the first time you meet. Darby Cahill recognizes Mariah Ayres the moment she walks into his bar looking for a job. He shouldn't hire her…or crave more after one impulsive kiss. But what starts as curiosity about her motives turns to concern when he senses how much danger she's in.
Mariah has been running ever since she left her fiancé at the altar. Now she's playing the part of the perfect employee, terrified that her past will catch up with her. But Darby has already seen through her act. He's the kind of guy who saves people. And even if Mariah's given him no reason to trust her, he's determined to protect her—and he'll risk his life to do it…
---
What do you think about this review?
Comments
No comments posted.

Registered users may leave comments.
Log in or register now!