"Readers will follow characters across Scotland and back 700 years"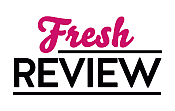 Reviewed by Leanne Davis
Posted February 14, 2018

Mystery Historical | Romance Historical
Emmeline Truelove is the director of an Institute belonging to the new Duke of Olympia. She was the personal assistant to the former Duke of Olympia. When she and the new duke experience some unusual events in Greece, he sets up the Institute to research these extraordinary events and similar phenomenon.
Emmeline has been called to go to Scotland when a mysterious object is discovered. On her way to Scotland, she spots a man following her; a man she last saw in Greece. She also runs into Lord Silverton who has been asked by the Duke to aid Emmeline in her inquiries. The relationship between Emmeline and Lord Silverton is rife with innuendo. He once asked her to marry him and continues to bedevil her even after her refusal.
When Lord Silverton disappears the night before she meets the duke, Emmeline grows concerned. The artifact that has been discovered leads Emmeline and the duke to the Orkney isles. Events there result in Emmeline's transport 700 years back in time where she finds Lord Silverton. Along the way, they discover much more about the mysteries surrounding the artifact that led Emmeline to this point in time.
Juliana Gray writes a fascinating tale with two very interesting characters in Emmeline and Silverton. A STRANGE SCOTTISH SHORE follows A MOST EXTRAORDINARY PURSUIT from 2011. Since I hadn't read the first book, there were a few moments where I was sure I was missing some important information, but Gray does a fabulous job of keeping the reader informed about previous events without giving too much away. The interactions between Emmeline and Silverton are both intriguing and amusing with Emmeline unable to voice her true feelings and Silverton sensing so much about what she won't reveal. The story twists and turns around events and possibilities which will keep the reader turning the pages. Juliana Gray has created a fascinating world with possibilities that will cause the reader to question history as they know it.
SUMMARY
Scotland, 1906. A mysterious object discovered inside an ancient castle calls Maximilian Haywood, the new Duke of Olympia, and his fellow researcher Emmeline Truelove, north to the remote Orkney Islands. No stranger to the study of anachronisms in archeological digs, Haywood is nevertheless puzzled by the artifact: a suit of clothing, which, according to family legend, once belonged to a selkie who rose from the sea in ancient times and married the castle's first laird.
But Haywood and Truelove soon discover they're not the only ones interested in the selkie's strange hide, and when their mutual friend Lord Silverton vanishes in the night from an Edinburgh street, the mystery takes a dangerous turn through time, which only Haywood's skills and Truelove's bravery can solve…
---
What do you think about this review?
Comments
No comments posted.

Registered users may leave comments.
Log in or register now!