"Beating the odds"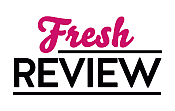 Reviewed by Helen Williams
Posted February 9, 2018

ONE MORE PROMISE is the second book in the new series Shaughnessy Brothers: Band on the Run which is a spin-off of the Shaughnessy Brothers Series. The band has taken a break from each other. Bass player Dylan Anders has literally crashed and burned due to his drinking problem. His long history of drinking and partying while in the band results in him driving while under the influence and crashing his car into another and injuring someone. And the consequences are that he now has to make amends. One of those stipulations is that he has to do community service. He has to work with The Literacy Now Program which is a charity benefit organized by Paige Walters. This program is very special to Paige, and she really wants it to be a success. But when she meets the fallen rock star she has an immediate dislike to him and forms her own opinions regarding him.
Dylan knows he has a long way to go to prove to himself and others that he can change his past and become a new person. This will prove to be an uphill battle when his past keeps getting thrown in his face. Paige has always been trying to prove herself to her family. She has always been on the outside looking in. Her sister always gets the credit for all the success even though Paige is the one who comes behind her to clean up whatever mess she makes.
Samantha Chase as always does a wonderful job in writing about the realities of life and the consequences. She talks about the seriousness of alcohol dependency and how it affects a person's life. She also does a wonderful job in showing how a person can have low self-esteem when they feel like they don't fit it. Paige and Dylan have been trying to prove to others that they belong. Now they have to take a stand for each other and go for what they want.
SUMMARY
Ambitious Paige Walters is ecstatic when she's hired to recruit musicians for a literacy campaign—it's her chance to prove she's got the chops to make it in the family business. She rolls up her sleeves and gets ready to make this the best campaign ever.
Fallen idol Dylan Anders catches wind of the project and thinks it'd be the perfect way to redeem himself. Paige is less than thrilled that Dylan is using the cause for his personal gain—and she makes it clear. But as the campaign has them working side by side, their attraction grows. And so do their challenges...
---
What do you think about this review?
Comments
1 comment posted.
Re: Beating the odds

Thank you so much for the review!!
(Samantha Chase 6:28pm February 9, 2018)
Registered users may leave comments.
Log in or register now!