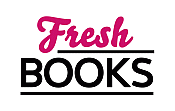 Summer reads begin in June!
"Using Canada as a locale provides added enjoyment of this historical romance."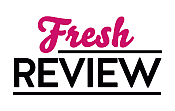 Reviewed by Suan Wilson
Posted February 15, 2006

Simon St. Bride prepares to return to England with evidence of Canadian corruption within the government. As a member of the powerful and aristocratic St. Bride family, his enemies are unable to murder him without severe repercussions. Instead, Simon's nemesis traps him into participating in a duel over the honor of his friend's niece. The excitement Simon wished for when he escaped England and left his loving family may now include his untimely death. Banishing those morbid thoughts, Simon meets his enemy, only to have the duel prematurely stopped. His dear friend, dying of an accidental gunshot wound, begs Simon to marry his niece, Jane.
After a deadly ocean crossing that took the life of her foster mother and cousin, Jane Otterburn arrives in Canada terrified that her uncle will reject her. He doesn't know that her foster mother accepted her late husband's bastard child into the family. Jane lies to her uncle and masquerades as her cousin. Believing she's a wicked sinner, Jane stays in the background refusing society's overtures. When her uncle demands her marriage to the lofty Simon, Jane panics, but accepts the hasty marriage.
Simon resents marrying a shopkeeper's daughter, knowing his family will revolt at the idea. As he tries to sort his feelings, Jane's inconsistent behavior gives him pause. His instincts tell him she's hiding secrets, but before he can confront her, his enemy strikes a near-fatal blow. Truth and time work against Jane as she battles to save Simon and their marriage.
Ms. Beverley continues her Company of Rogue series with THE ROGUE'S RETURN. It's the first time she's used Canada as a locale and with its historical detail of events, she gives readers' much enjoyment. An added bonus is a secondary character from previous books, Major Hal Beaumont, who finally gets an answer from the love of his life.
SUMMARY
After years in Canada, Simon St. Bride is ready to return to England. But his plans are delayed by a duel and a young woman he feels honor-bound to marry, knowing that his family is unlikely to welcome her. For despite her beauty and seeming innocence, Jane Otterburn is hesitant to speak of her past. But when treachery strikes their world, Simon and Jane must fight side-by-side-and they discover a love beyond price and a passion beyond measure.
---
What do you think about this review?
Comments
No comments posted.

Registered users may leave comments.
Log in or register now!