"Will Humpty Dumpty get put back together again?"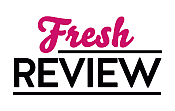 Reviewed by Debbie Wiley
Posted January 28, 2018

Fantasy Urban | Fantasy | Fiction Media Tie-In
Guardian Colonel Eve Baird and the Librarians, Jake Stone, Ezekiel Jones, and Cassandra Cillian are facing their oddest situation yet. The Clipping Books have sent them off in various directions where unusual events are occurring, all of them seemingly related to the Mother Goose fairytales. Meanwhile, Librarian Flynn Carson is missing. Now they are in a race against time to stop a mysterious Mother Goose figure from reuniting the various portions of an old and dangerous spell book or risk seeing the old stories come to life.
I love the Librarians! Greg Cox portrays the characters so vividly that you can easily envision their various personalities. Ezekiel and Jacob are still my favorite characters, but Cassandra really steps things up a notch in THE LIBRARIANS AND THE MOTHER GOOSE CHASE.
And oh... the mystery behind Mother Goose is just pure fun! I love how Greg Cox makes us look at the Mother Goose rhymes in a whole new light. The alternate and extra verses are nothing short of entertaining. And yes, I already thought Humpty Dumpty was a bit creepy, but Greg Cox convinced me that Humpty is only slightly less creepy than clowns!
THE LIBRARIANS AND THE MOTHER GOOSE CHASE is the second book in the Librarians series and is based on the characters from the television series by the same name. Readers do not have to be familiar with the television series to appreciate THE LIBRARIANS AND THE MOTHER GOOSE CHASE, but you'll definitely want to dive into it after reading this. Greg Cox captures the flavor of the series perfectly! I can't wait to read and watch more of the Librarians!
SUMMARY
The Librarians and the Mother Goose Chase, an original novel based on the hit television show, The Librarians by New York Times bestselling author, Greg Cox.
For millennia, the Librarians have secretly protected the world by keeping watch over dangerous magical relics. Cataloging and safeguarding everything from Excalibur to Pandora's Box, they stand between humanity and those who would use the relics for evil.
Stories have power.
In 1719, Elizabeth Goose published a collection of rhyming spells as a children's book, creating a spellbook of terrifying power. The Librarian of that age managed to dispose of all copies of the book except one, which remained in the possession of Elizabeth Goose and her family, temporarily averting any potential disaster.
Now, strange things are happening around the world. A tree-trimmer in Florida is blown off his elevated perch by a freak gust of wind, a woman in rural Pennsylvania is attacked by mutant rodents without any eyes, and a college professor in England finds herself trapped inside a prize pumpkin at a local farmer's market. Baird and her team of Librarians suspect that the magic of Mother Goose is again loose in the world, and with Flynn AWOL―again―it is up to Cassandra, Ezekiel, and Stone to track down the missing spellbook before the true power of the rhymes can be unleashed.
---
What do you think about this review?
Comments
No comments posted.

Registered users may leave comments.
Log in or register now!