"Excellent psychological thriller."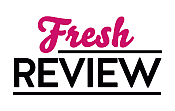 Reviewed by Paula Myers
Posted February 15, 2006

Olivia (Livie) St. Martin's life was changed forever when she witnessed the abduction of her sister. It was her testimony that later convicted the man and sent him to prison for kidnapping and murder. As an adult, Livie is now Director of Trace Evidence and Materials Analysis at the FBI lab in Virginia. Her life is again turned upside down when the man she helped put in prison is released after DNA evidence clears him in the murder of her sister.
Fearful that the real killer is still on the loose and killing little girls, Livie leaves the lab and becomes involved in the investigation of a serial killer in Seattle. Working with Police Detective Zack Travis, she realizes the man they're searching for is the same one who killed her sister, and the race is on to find him before he chooses his next victim.
Ms. Brennan has penned a taut psychological thriller. Olivia and Zack are well-written, driven characters, and the killer is frighteningly evil. If you enjoyed THE HUNT and THE PREY, you will definitely enjoy THE KILL.
Learn more about The Kill
SUMMARY
Her worst nightmare brought back to life, she risks everything for a second shot at justice.

For thirty years, FBI scientist Olivia St. Martin has lived with guilt and one abiding certainty--that while she wasn't able to save her sister's life, she did testify and helped to convict the rapist and killer. When shocking new evidence exonerates the man Olivia is sure she saw abduct her sister, she breaks every rule in the book to uncover the truth.
Driven by the possibility that she put the wrong man behind bars, Olivia discovers that a serial killer has been at large all these years. Believing that the monster has just struck again in Seattle, Olivia leaves her lab and poses as a field agent, sharing her unofficial investigation with a hardworking Seattle cop. Olivia doesn't want to lie to detective Zack Travis. And she certainly doesn't want to fall in love. But as the investigation intensifies, Olivia and Zack find that they're rapidly losing control--over their hearts, their secrets, and a case that threatens to consume them.
---
What do you think about this review?
Comments
No comments posted.

Registered users may leave comments.
Log in or register now!