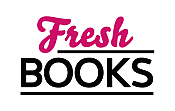 October ushers in great books with holiday themes!
"A personal challenge leads to an unexpected love"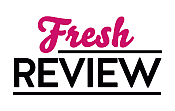 Reviewed by Bonnie Rose
Posted January 18, 2018

Romance Contemporary | Holiday
When Harriet Knight was a child, her father was extremely cruel, and constantly belittled his children. Unlike her feisty sister and twin, Fliss, Harriet hid and withdrew while Fliss fought back. Harriet developed a stutter, which took years to overcome, but she never outgrew being introverted and uncomfortable in dealing with people. As adults, Harriet and Fliss have a successful dog-walking business - Fliss handles the people contact, and Harriet walks the dogs, which is right in her comfort zone. Recently Fliss has found love, and Harriet is going to be without her twin for the first time in her life. In a bold move, Harriet decides to make some major changes. Every day she challenges herself to attempt something that takes her out of her established, comfortable routine. She's having more direct contact with people, and has even tried online dating.
When a client leaves her dog, Madi, with her brother on a temporary basis, the confused pooch makes a shambles of his unfamiliar, short term home. Dr. Ethan Black is angry to find his orderly home in a mess, and takes his frustration out on Harriet when she comes to take the dog out for his walk. Poor Harriet is reduced to stuttering, something she hasn't done in years, but she's still able to explain Madi's behavior as being lonely, bored, and confused. Ethan and Harriet eventually come to an agreement that Harriet will take a more active role in caring for Madi, since Ethan is an emergency room doctor, and spends long hours away from home. This means that Harriet will be spending a lot of time there.
Ethan comes off as rather abrupt and controlled at first, but he's truly a dedicated and caring doctor. He takes his vocation very seriously, and a failed previous marriage has made him leery of any romantic entanglement. He has intentionally established his life to include only superficial dates, and believes he has successfully driven all capacity to love out of himself. Though he knows Harriet is not the type for a casual, no-strings relationship, he's terribly attracted to her, as she is to him. Despite both their misgivings, they begin an affair, which soon leads to Harriet falling in love.
MOONLIGHT OVER MANHATTAN is a warm, sexy, and charming story, which showcases the characters' growth as well as their romance. Ethan has locked away his emotions after a failed relationship, and has directed his passion toward his career. It takes Harriet's love and warmth to reawaken his walled-up heart. As for Harriet, her courage in confronting her anxieties and fears showed a strong and determined woman living within her own timid exterior. I found myself cheering Ethan and Harriet on, not only to their happily-ever-after, but to their own better and stronger selves.
SUMMARY
She'll risk everything for her own Christmas miracle…
Determined to conquer a lifetime of shyness, Harriet Knight challenges herself to do one thing a day in December that scares her, including celebrating Christmas without her family. But when dog walker Harriet meets her newest client, exuberant spaniel Madi, she adds an extra challenge to her list—dealing with Madi's temporary dog sitter, gruff doctor Ethan Black, and their very unexpected chemistry.
Ethan thought he was used to chaos, until he met Madi—how can one tiny dog cause such mayhem? To Ethan, the solution is simple—he will pay Harriet to share his New York apartment and provide twenty-four-hour care. But there's nothing simple about how Harriet makes him feel.
Ethan's kisses make Harriet shine brighter than the stars over moonlit Manhattan. But when his dog-sitting duties are over and Harriet returns to her own home, will she dare to take the biggest challenge of all—letting Ethan know he has her heart for life, not just for Christmas?
---
What do you think about this review?
Comments
No comments posted.

Registered users may leave comments.
Log in or register now!