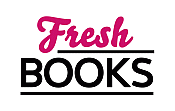 Your August adventures in reading
"If you like reading a contemporary take of a classic, The Spring Girls is for you!"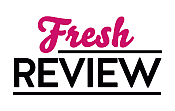 Reviewed by Magdalena Johansson
Posted January 13, 2018

Women's Fiction Contemporary | Romance | Multicultural Romance
I think it's very brave to take on a beloved classic and do a modern remake. Personally, I was curious to see how Anna Todd's version would turn out to be. I have not read the original novel, only seen movie versions, so I do not have to compare THE SPRING GIRLS to the original book. If you have read LITTLE WOMEN or seen any of the movies you already know the book is about four young sisters, Meg, Jo, Beth, and Amy and their lives and dreams in Massachusetts in the 19th century.
In this modern remake, their father is a soldier, just as in the original, although here he is on assignment in Iraq. The four sisters are army brats and they are very different; Meg is aspiring to become an officer's wife, Beth is afraid to leave the house, Jo dreams about becoming a journalist, and young Amy can't wait to grow up. And, their mom tries to raise them to become sensible women.
THE SPRING GIRLS is one of those books that seemed to be more interesting than it turned out to be. I guess my expectations were too high, or rather, in this case, I was not the right reader. After a promising start, I did feel that the book was all about boys. And, if that's what you are after then you will love this book. THE SPRING GIRLS deals with nowadays problems that young girls face every day. From growing up with a father that is hardly home, to problems both at home and in school. I found the writing to be perfectly good and the book was easy to read, I was just not that interested in the girls. To be honest, I didn't like any of them which made the book a bit of a struggle to read since I couldn't find myself completely taken with the young Spring sisters. However, I do think that if you like reading remakes or mashups, then you should try out THE SPRING GIRLS.
SUMMARY
The Spring Girls—Meg, Jo, Beth, and Amy—are a force of nature on the New Orleans military base where they live. As different as they are, with their father on tour in Iraq and their mother hiding something, their fears are very much the same. Struggling to build lives they can be proud of and that will lift them out of their humble station in life, one year will determine all that their futures can become.
The oldest, Meg, will be an officer's wife and enter military society like so many of the women she admires. If her passion—and her reputation—don't derail her.
Beth, the workhorse of the family, is afraid to leave the house, is afraid she'll never figure out who she really is.
Jo just wants out. Wishing she could skip to graduation, she dreams of a life in New York City and a career in journalism where she can impact the world. Nothing can stop her—not even love.
And Amy, the youngest, is watching all her sisters, learning from how they handle themselves. For better or worse.
With plenty of sass, romance, and drama, The Spring Girls revisits Louisa May Alcott's classic Little Women, and brings its themes of love, war, class, adolescence, and family into the language of the twenty-first century.
---
What do you think about this review?
Comments
1 comment posted.
Re: If you like reading a contemporary take of a classic, The Spring Girls is for you!

Appreciate the review. I had looked forward to reading this
but now will wait. Thanks.
(Kathleen Bylsma 3:35pm January 13, 2018)
Registered users may leave comments.
Log in or register now!