"They must believe in each other"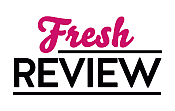 Reviewed by Gabrielle Lee
Posted January 11, 2018

LICENCE TO SHIFT by Kathy Lyons gives readers Mark and Julie's story. Julie and Mark had one night together in their shared past but that was a long time ago. Nowadays Mark stays away from the world and is resigned to his fate of going feral. When Julie needs help with her father's journals the only one she can turn to is Mark but will he help her or once again let her go out of his life? The sparks ignite between the two right from the start but can Mark find a way to help Julie without being a threat to her himself? Soon there is a threat to Julie and it is up to Mark to figure it out before it is too late or has time passed for these two already?
Julie is a smart and strong woman yet she does not recognize the danger that she is in. Mark must decide if he will help and protect the woman that he has always loved or let her go. As hard as he tries it seems that Mark cannot and will not stand by and let danger come calling without trying to protect Julie. As the two work together secrets are revealed. Can and will Julie finally accept Mark as he is or will his bear scare her away? The two make a good couple that give each other just what they need. I enjoyed seeing these two reconnect and find a way towards their happy ending. We get to see how strong their love and trust is when Mark must take one last chance to save Julie before going feral. Both are strong characters and seeing them work together made for a nice read. Love is strong and worth fighting for. Julie and Mark learn this lesson the hard way.
Mark and Julie's journey is one filled with action and romance. Not only do we get a wonderful main story but many of the secondary characters have something to say. I do not read a lot of bear shifter stories but this series has me intrigued. I am enjoying the world that this author has created in her Grizzlies Gone Wild books.
LICENSE TO SHIFT is a wonderful adventure and had me rooting for love. After reading the snippet at the end of this book I am excited to see where the next book in this series will take us.
SUMMARY
BEAR MEETS GIRL…
Julie Simon returns to Saginaw, Michigan, to find her ailing father's missing research on local shapeshifter lore. Unlucky for her, the only person who can help her is the darkly sexy Mark Robertson, the guy who spent an entire summer giving her the cold shoulder—and one white- hot night of pleasure…
Mark is a hair's breadth away from going feral. Soon, his grizzly side will destroy everything that makes him a man. And after years of fighting, Mark is ready to give in to the beast. Then Julie—the gorgeous, curvy book nerd who awakened his most primal desires as a young man—shows up at his door. Now, he's fighting an insatiable longing to claim her as his mate. But Julie isn't the only one after her father's research. Someone—or something—evil is tracking Julie's every move…
---
What do you think about this review?
Comments
No comments posted.

Registered users may leave comments.
Log in or register now!