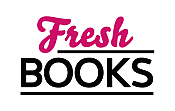 Kick off a new year with great reads!
"A sensual romance with explosive chemistry between this hero and heroine!"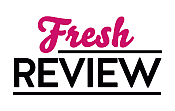 Reviewed by Miranda Owen
Posted January 2, 2018

Romance Erotica Sensual | Romance Historical
DUCHESS BY DAY, MISTRESS BY NIGHT is the first book in Stacy Reid's Rebellious Desires series. Stacy Reid is a new author for me, but this book has made me a fan. Georgiana Rutherford, the Duchess of Hardcastle and Rhys Tremayne aka "The Broker" are from two different worlds. Not only did they have a different upbringing, but Georgiana associates with lords and ladies, while Rhys occasionally mixes with members of the criminal class. Although society might see their differences in such black and white terms, Stacy Reid does a superb job of creating a hero and heroine who are much more complex than that. Although she is part of high society, Georgiana is no snob and has tried to broaden her horizons after her husband's death. Although Rhys is something of an antihero, who deals in secrets and benefits financially from them, his love of his mother and sisters is paramount and influences every decision he makes. Likewise, Georgiana's love for her son plays a major role in her decision-making. When these two meet, sparks fly almost immediately.
Rhys might be an unlikely knight in shining armor, but he assists Georgiana at a critical moment and endears himself to her. Stacy Reid expertly captures the electricity and sexual awareness between Rhys and Georgiana and then chronicles how those feelings turn into something more profound. The affair Georgiana enters into with Rhys is intensely erotic and somethings she chooses to do for her own enjoyment. Rhys is no heard-hearted seducer. When Rhys unintentionally becomes a father figure to Georgiana's little boy, she falls a little more in love with him. The mystery that Stacy Reid throws into the mix draws Rhys and Georgiana even closer.
DUCHESS BY DAY, MISTRESS BY NIGHT is a sensual romance with explosive chemistry between this hero and heroine. There are occasional stumbling blocks in this relationship, but most work out before any major damage occurs. I look forward to reading about Rhys' sisters in future books. I can't wait for the next Rebellious Desires book!
SUMMARY
Georgiana Rutherford, the Duchess of Hardcastle, seemingly has it all—wealth, pedigree, and the admiration of the ton, except her heart hungers for a passionate affair. She meets the enigmatic and ruthless Mr. Rhys Tremayne, a man known to low and high society as the Broker. The attraction between them is impossible to deny, but she cannot be feeling it for this man.
Rhys Tremayne has built his wealth and empire by dealing secrets on the black market of the London underworld. He is determined to take his sisters away from the depraved world they've known their entire lives, and the duchess is the perfect woman to help sponsor his sisters into society. The only problem is that he wants more from Georgiana, even if the social divide between them ensures she can only ever be his lover in secret.
---
What do you think about this review?
Comments
No comments posted.

Registered users may leave comments.
Log in or register now!