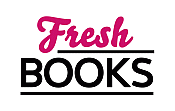 December's Must-Reads: Top Books to Close Out the Year with a Bang
"Sometimes the mini vacation includes tea, crumpets and murder!"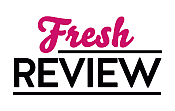 Reviewed by Patricia (Pat) Pascale
Posted December 9, 2017

Mystery Woman Sleuth | Mystery Historical
Kate Shackleton is off for a long overdue vacation. It is August, so probably not much will happen in her Private Investigation business. She has selected Whitby, a charming seaside location where she plans to meet her school chum, Alma, and her God-daughter, 16-year-old, Felicity. Kate plans to drink lots of tea and eat fresh baked scones at the tearooms there and read lots of books at the beach.
While getting her first glimpse of the sea, Kate could feel her feelings lifted as she recalls happier times in the resort area facing the North Sea and the wild moors behind. She spent many happy hours there with her husband Gerald, before he was MIA. The Royal Hotel was as she remembered it. Quiet refinement was how she would describe it. Checking in for two weeks, she was shown to a large airy room facing the sea. A maid appeared, introducing herself as Hilda and offered to unpack for Kate. Great idea as Kate wanted to get out to stretch her legs and find a cafe. She read a welcoming note from Alma inviting her to come to the Pepper Pot on the pier and to be prepared for a surprise.
Walking into town, Kate stopped to look in shop windows. When she came to the J. Philips High Class Jeweller, Kate recalled Gerald had bought their weddings rings there. She noticed a pretty bracelet that she thought would be perfect for Felicity and went into the shop. She almost tripped over the dead body of Mr. Philips. She ran out to find the police and report the crime.
So begins a twisty who-done-it that is enhanced when Felicity disappears. The search is on to find Felicity and the murderer of Mr. Philips. Alma's surprise to her old school chum is that she rents space at the pier and acts as the local fortune teller. It is only temporary until they can find a real one. But in the meantime, Alma is having fun being a clairvoyant. She is a very complex lady with many secrets and romantic plans for her future. Kate is not accepted by the locals, and she even spends time in jail until an old friend and admirer, Marcus Charles returns and rescues her.
DEATH AT THE SEASIDE is the 8th in the Kate Shackleton mysteries. If you like an English cozy with a cast of colorful characters in a lovely locale, you will enjoy this one. Set in the 1920's before computers, cell phones, and DNA, Kate is a refreshing heroine. She is a free and independent spirit who works tirelessly to find the guilty person and seek justice. I enjoyed it and so will you.
SUMMARY
Frances Brody returns with an intricate, absorbing plot while capturing the atmosphere and language of 1920s England in the eighth book of her cozy mystery series. Nothing ever happens in August, and tenacious sleuth Kate Shackleton deserves a break. Heading off for a long-overdue holiday to Whitby, she visits her school friend Alma who works as a fortune teller there. Kate had been looking forward to a relaxing seaside sojourn, but upon arrival discovers that Alma's daughter Felicity has disappeared, leaving her mother a note and the pawn ticket for their only asset: a watch- guard. What makes this more intriguing is the jeweler who advanced Felicity the thirty shillings is Jack Phillips, Alma's current gentleman friend. Kate can't help but become involved, and goes to the jeweller's shop to get some answers. When she makes a horrifying discovery in the back room, it becomes clear that her services are needed. Met by a wall of silence by town officials, keen to maintain Whitby's idyllic façade, it's up to Kate - ably assisted by Jim Sykes and Mrs Sugden - to discover the truth behind Felicity's disappearance. And they say nothing happens in August...
Excerpt
Kate has arrived in Whitby for a holiday … The wind suddenly gave a fresh gust as if to puff my sails as I left the hotel. Gulls squawked their derision as I debated which way to go, not remembering my way down higgledy-piggledy streets. I would keep to the main thoroughfares, if the streets of Whitby could be called that. Reluctantly turning my back on the sea, I took a turning that would lead me into town, passing large dwellings, many kept as boarding houses and with most of their signs stating "'No Vacancies"'. As I walked onto Skinner Street, I paused to look in shop windows. Some were familiar from years ago. There was the post office, and when I saw that I remembered. This was the street where Gerald bought my rings. The thought should not have had such a powerful effect on me but it did. Putting off the moment when I would be drawn to the jeweller's window, I went into Dowzells newsagents shop next door. Here I would buy postcards and a copy of the local paper for Dad. My father is superintendent of the West Riding Constabulary and whenever he goes away he likes to have a local paper, to see what preoccupies people in areas outside his own patch. My mother's neighbour has a sweet tooth so I would buy a slab of butter toffee. The woman at the counter tilted her head and gave a smile, almost as if greeting an old friend. She looked so happy, as if she had just come on holiday herself. She was a little taller than me, and a little older, chestnut hair streaked with grey, shining eyes that appeared flecked with sunlight. She wore a cotton frock, patterned with geraniums. While I chose postcards, she stocked a shelf with chocolate bars, and then served boiled sweets to an old lady. As I paid for the postcards, Whitby Gazette and toffee, I exchanged a few words with the assistant about the fine weather and number of holidaymakers coming to Whitby this year. 'Have you just arrived?' 'Yes. I'm off to hunt down a cup of tea and a bun.' 'Walk along the shore to Sandsend when the tide is out,' she suggested. 'There's a nice little café there.' I paid her and she offered to make space for me to write my postcards on the counter. 'Thanks, but I'd be here an hour. It takes me ages to think what to say on a postcard.' She laughed. 'I'm just the same. Sometimes it's the simplest things take the longest time. Where are you staying?' 'At the Royal.' 'How lovely, and do you have a view?' 'I do.' There was a small poster taped to the counter, advertising a fund raising Bazaar, Sale of Work and Concert at the Seaman's Mission the next day, Sunday. She saw me read it. 'It's in aid of the Seaman's Mission. I do hope you'll come along. It should be an enjoyable afternoon, and for a good cause.' 'Yes, I'd love to.' 'Excellent! I have some tickets if you'd like to get yours now.' 'I'll take three tickets then, no – four.' Alma and Felicity might want to come and Felicity would be bound to have a friend. As I left the shop, a tall, rotund man strode in, dapper and lively in striped suit and heavy watch and chain. He went behind the counter, saying to the assistant. 'I expect you want a break.' I smiled to myself as I heard her say, 'Then you expect right.' As I left the shop, a river of holidaymakers flowed downhill towards the town. I turned to join them, and then suddenly there was the jeweller's shop. J Philips, High Class Jeweller. I stopped so abruptly that someone bumped into me. We both apologised, though the fault was mine for coming to such a sudden halt. It had been my intention to walk past, without looking, without thinking about that day so long ago. Yet look I must. Suddenly, nothing else mattered. There was the window display, hardly changed. The sensation gave me a slight shudder. As I stood in the here and now, my other self from years ago also looked into the window. I was here, alone, and also standing beside Gerald as we rather self-consciously look at rings. Our fingers touch. The memory of that moment was so strong that all that has happened since fell away. Perhaps the wind did not entirely drop to nothing, and the gulls continued their cry, but I was trapped in the past so intensely that I could not catch my breath and could not shift my gaze from the tray of rings. For a moment, I did not realise that someone was speaking to me. Bringing myself back into the present with a little shake, I saw that the man who had entered the newsagents, the owner I supposed, now straightened papers in the rack outside. He looked at me in an odd way. He was waiting for an answer, having said something – but I did not know what. He covered the awkwardness. 'Are you all right, madam?' 'Yes. Thank you.' He straightened his cuffs and his gold cufflinks shone in the sunlight. 'Nice display, eh?' 'Very nice.' The man's voice and my inane reply had broken the spell. The window was no longer completely dominated by rings. There were china ornaments, bangles, brooches and earrings. There was even a bracelet that would go perfectly with the black and white dress I had bought in Schofields for my goddaughter, Felicity. The writer of a syndicated fashion column that appeared in our local paper gave her opinion that a black and white frock was very useful to a girl in mourning, or not in mourning. The sleeves could be either black or white. The columnist also suggested buying under-slips in both black and white. This particular frock had kilt pleats at the front, which seem to be coming in again. Not that Felicity is in mourning – that I know of – but it will be useful as well as pretty, just in case. Besides, someone is always dying. This bracelet would definitely chime with the dress. It had a delicate gold chain set with stones, alternating tiny pearls with jet beads – the jet Queen Victoria made famous and desirable when she chose it as her mourning jewellery after Prince Albert died. It amused me to see that Victoria's favourite gemstone, readily found along the coast by fossil hunters, was now being sold in long necklaces for young flappers. Step into the shop. That's what I must do. Otherwise, each time I came along this street I would be stopped in my tracks, caught in another time, and it would not do. After a different purchase, I would be able to walk by the shop with only the smallest pang of sadness and nostalgia, and not be overwhelmed. Besides, the bracelet would be perfect. Would the jeweller be the same man? The name scrolled in gilt across the window was the same: J Philips High Class Jeweller. I remembered him as tall and thin with bright red hair, but he was not so very old and that was before the war. Perhaps, like Gerald, he had not come back. The clapper sounded as I entered the jeweller's shop. A glass cabinet on the opposite wall contained dainty and elegant clocks. One in particular caught my eye and asked to be taken home. It was a pretty thing, with an embossed tulip design. Sorry, clock, but I have one similar to you already. The long glass-topped counter was divided into sections for watches, bracelets and rings. I looked at the bracelets under the glass of the counter but didn't see one I liked half as much as the one in the window. I waited. No one came. I pressed the counter bell, and waited. A grandmother clock ticked. The minute hand moved. One minute, two, three. A shop with such valuable goods should not be unattended. Whitby must indeed be an honest town. Now that I was in the shop, sealed off from the world outside, the memories returned, but not painfully. We had chosen my ring from the window. Mr Philips had checked my ring size. He was a charming man. His ginger hair had a natural wave. His skin was a pale pink shell colour. He would need to keep out of the sun so as not to burn. One of the clocks chimed. Another minute ticked by. Some quality in the tick-tock quiet of the place made me uneasy. A shop with such valuable goods should not be deserted. Perhaps that was why I went behind the counter and tapped on the door that connected to the room at the back. I called out, knocking as I did so, calling, 'Hello. Anyone there?' The room beyond was dimly lit, the curtains closed. Yet I sensed that there was someone there and was drawn into the room. I glanced about. The figure - – the shape - – I did not straightaway realise it was a body, lay face down in the centre of the faded square rug that covered much of the stone floor.
---
What do you think about this review?
Comments
No comments posted.

Registered users may leave comments.
Log in or register now!