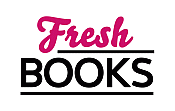 Best reads in December
"Achingly beautiful, heartbreakingly realistic, magnificently written; simply sublime!"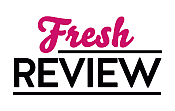 Reviewed by Monique Daoust
Posted December 7, 2017

Romance LGBTQ | Romance Historical | LGBTQ
Captain Phillip Dacre hasn't set foot on terra firma in a long time, he hadn't even reached home before he can't wait to go back to sea again. Phillip's wife died two years ago, a lover he'd had for more than a year also died; he barely knows the children who await him, children whom he quickly learns are the village terrors. Benedict Sedgwick, the vicar of St. Aelred, has taken matters into his own hands, and for the past two weeks has been trying to civilize the little hellions until their father's return. Everyone loves Ben, who is well regarded in his village in spite of his eccentric and scandalous father, Ben who will marry his childhood friend Alice in a few months, Ben who never expected his secret longings would be put to the test when he meets the fearsome Captain.
Oh, my. IT TAKES TWO TO TUMBLE is one of the grandest love stories I have ever read. Cat Sebastian's writing is eloquent, refined, of such inconceivable gorgeousness and elegant simplicity, it's unreal. The tone is so perfect for a M/M romance; it's never precious, but masculine and tasteful. The dialogues are so well-crafted they seem to naturally emanate from the characters without any outside intervention. Ben is utterly adorable, sunny, clever and kind, and seemingly everything that Phillip is not, at first glance. Phillip is rigid, uncompromising; he seems heartless, whereas, in fact, he is lost, he feels he is nothing without his ship, he loves no one, and has no one to love. His marriage was convenient, and he had had male lovers in the past, but true love had remained elusive, until Ben. Ben longed for a normal and safe life, not liking the fact that he might prefer men, and determined to fight his attraction to Phillip. What a thorny road it was for them to acknowledge the impossible love that they could no longer ignore.
Cat Sebastian has written a Regency romance where everything feels so realistic, I was completely enthralled in the story that seemed to have really taken place in 1817; there was not one little word, one little utterance, not the tiniest detail that felt out of place. The author's depiction of homosexual love in a time where it was publicly inconceivable feels so accurate, it hurts. She made me feel the agony Ben and Phillip were going through, while rejoicing with them at the immense gift that has been bestowed upon them, in spite of having to keep it secret. I experienced every moment of the first fluttering of attraction to full-blown love, and the sex scenes are indescribably beautiful, tender, passionate, and positively exquisite. It took some tissues, gentle readers, and believe me, nothing was contrived. And what a glorious, wonderful, believable ending! Best of all is that the story surrounding the fabulous romance is so rich; IT TAKES TWO TO TUMBLE recalls a tapestry in which the whole is comprised of every stitch, of every color, and made exceptional because of the weaver's complete mastery of her craft. IT TAKES TWO TO TUMBLE is a remarkable work of art, Cat Sebastian a consummate artist and superlative storyteller.
SUMMARY
Some of Ben Sedgwick's favorite things:
Helping his poor parishioners
Baby animals
Shamelessly flirting with the handsome Captain Phillip Dacre
After an unconventional upbringing, Ben is perfectly content with the quiet, predictable life of a country vicar, free of strife or turmoil. When he's asked to look after an absent naval captain's three wild children, he reluctantly agrees, but instantly falls for the hellions. And when their stern but gloriously handsome father arrives, Ben is tempted in ways that make him doubt everything.
Some of Phillip Dacre's favorite things:
His ship
People doing precisely as they're told
Touching the irresistible vicar at every opportunity
Phillip can't wait to leave England's shores and be back on his ship, away from the grief that haunts him. But his children have driven off a succession of governesses and tutors and he must set things right. The unexpected presence of the cheerful, adorable vicar sets his world on its head and now he can't seem to live without Ben's winning smiles or devastating kisses.
In the midst of runaway children, a plot to blackmail Ben's family, and torturous nights of pleasure, Ben and Phillip must decide if a safe life is worth losing the one thing that makes them come alive.
---
What do you think about this review?
Comments
No comments posted.

Registered users may leave comments.
Log in or register now!