"An unexpected ending to a riveting series"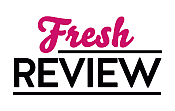 Reviewed by Patti Loveday
Posted November 30, 2017

SHATTERED MEMORIES by V.C. Andrews is the third book in The Mirror Sisters romantic suspense series. I feel this novel cannot be read as a standalone novel due to the fact that there are parts of the story that refer back to past events that happen in previous books. I highly encourage you to read The Mirror Sisters series in order so that you have a better overall understanding of the theme and story plot.
SHATTERED MEMORIES is a story that is based on identical twins Haylee and Kaylee. They were raised to appear identical in every way all throughout their childhood. Everything from matching clothes they wore to the dinner table to matching hairstyles. Even having matching emotional reactions to events and situations. When one sister betrays the other their father enrolls them in different schools hoping that a fresh start will fix things. This is where the drama and suspense really takes off with twists, turns, and secrets are revealed.
Nothing is what you expect and unexpected events take place as you read page after suspenseful page trying to find out what will happen and how all this will end. The characters have developed nicely over the course of the three novels and are well-rounded with depth and demission. The author has created an unforgettable read that will have you second guessing who and why.
SHATTERED MEMORIES has a suspenseful plot with a touch of romance to create the perfect balance in the within the story. This book would be a great read for anyone who loves a romantic suspense book series with an unexpected ending to a creative and unique book series.
SUMMARY
In this finale of the darkly gothic Mirror Sisters trilogy, one twin fears her reunion with sister dearest—from the legendary New York Times bestselling author of Flowers in the Attic and My Sweet Audrina (now Lifetime movies). For fans of Ruth Ware (The Woman in Cabin 10) and Liane Moriarty (Big Little Lies).
They share an unbreakable bond...
An inescapable bond.
As identical twins, Haylee and Kaylee Fitzgerald have always done things in exactly the same way. Under their mother's guidance their every outfit, every meal, and every thought was identical.
But now things are different.
With Kaylee back at home after her sister's betrayal, her life has been turned inside out. Both her mother and Haylee are away and Kaylee's alone and more lost than ever. Her father suggests going to a new school where she can have a fresh start, and where no one will know about her dark past. But if Kaylee knows her sister at all, she knows that her twin isn't through with her yet…
---
What do you think about this review?
Comments
No comments posted.

Registered users may leave comments.
Log in or register now!