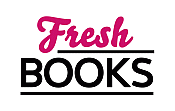 New Year, New Books in January
V.C. Andrews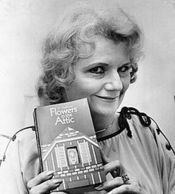 Blogging at Fresh Fiction
V.C. Andrews Interview - Talking Psychological Thrillers
March 18, 2022
What was your inspiration for BECOMING MY SISTER? Either from true crimes or from modern celebrity Read More...
Cleo Virginia Andrews (June 6, 1923 – December 19, 1986), better known as V. C. Andrews or Virginia C. Andrews, was an American novelist. She was born in Portsmouth, Virginia. Andrews died of breast cancer at the age of 63.
Andrews' novels combine Gothic horror and family saga, revolving around family secrets and forbidden love (frequently involving themes of consensual incest, most often between siblings), and they often include a rags-to-riches story. Her best-known novel is the infamous bestseller Flowers in the Attic (1979), a tale of four children locked in the attic of a wealthy Virginia family for over three years by their estranged pious grandmother.
Her novels were so successful that after her death her estate hired a ghost writer, Andrew Neiderman, to write more stories to be published under her name.
Her novels have been translated into Czech, French, Italian, German, Spanish, Dutch, Japanese, Korean, Turkish, Greek, Finnish, Hungarian, Swedish, Polish, Portuguese, Lithuanian and Hebrew .
Ms. Andrews died in 1986 and subsequent books have been ghost written by horror author, Andrew Neiderman
Log In to see more information about V.C. Andrews
Log in or register now!
Series
Books:
Darkest Hour, May 2023
Trade Paperback
Midnight Whispers, April 2023
Trade Paperback
Twilight's Child, March 2023
Trade Paperback
Secrets of the Morning, February 2023
Cutler Series #2
Trade Paperback / e-Book
Becoming My Sister, February 2023
Mass Market Paperback
Little Paula, February 2023
Trade Paperback
Little Paula, February 2023
The Eden Series #2
Hardcover / e-Book
Eden's Children, November 2022
The Eden Series #1
Hardcover / e-Book
Eden's Children, November 2022
The Eden Series #1
Trade Paperback / e-Book
The Umbrella Lady, June 2022
The Umbrella series # 1
Mass Market Paperback / e-Book
Becoming My Sister, March 2022
Hardcover / e-Book
Out of the Rain, November 2021
The Umbrella series Book 2
Hardcover / e-Book
Whispering Hearts, September 2021
House of Secrets Series #3
Mass Market Paperback / e-Book
The Umbrella Lady, February 2021
Hardcover / e-Book
Whispering Hearts, October 2020
House of Secrets Book 3
Hardcover / e-Book
The Shadows of Foxworth, July 2020
Dollanganger #11
Trade Size / e-Book
Out of the Attic, February 2020
Dollanganger #10
Hardcover / e-Book
The Silhouette Girl, December 2019
Paperback / e-Book
Beneath the Attic, September 2019
Hardcover / e-Book
Beneath the Attic, August 2019
Dollanganger #9
Mass Market Paperback / e-Book
Dawn, February 2019
Cutler #1
Trade Size / e-Book
The Silhouette Girl, February 2019
Hardcover
Echoes in the Walls, September 2018
House of Secrets #2
Paperback / e-Book
Shattered Memories, November 2017
Mirror Sisters #3
Mass Market Paperback / e-Book
Willow, August 2017
DeBeers #1
Mass Market Paperback / e-Book
Broken Glass, March 2017
Mirror Sisters #2
Mass Market Paperback / e-Book
The Mirror Sisters, November 2016
Hardcover
Sage's Eyes, February 2016
Paperback / e-Book
The Unwelcomed Child, February 2014
Hardcover / e-Book
Roxy's Story, October 2013
Hardcover
The Forbidden Sister, March 2013
Paperback / e-Book
Petals on the Wind, February 2011
Dollanganger #2
Trade Size / e-Book
Daughter Of Darkness, November 2010
Paperback
Delia's Gift, February 2009
Delia #3
Mass Market Paperback
Delia's Heart, January 2009
Delia series #2
Mass Market Paperback
Delia's Crossing, October 2008
Delia series #1
Mass Market Paperback
Secrets in the Shadows (Secrets), April 2008
Mass Market Paperback
Secrets in the Attic, October 2007
Paperback
Broken Flower, October 2006
Early Spring series - Book 1
Paperback (reprint)
Flowers in the Attic, August 2005
Paperback
April Shadows, August 2005
Shadows
Paperback (reprint)
Heavenstone Secrets, November 0000
Mass Market Paperback