"Make no mistakes, You'll Never Know, Dear what you will miss if you do not read this suspenseful nov"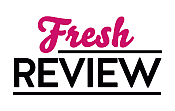 Reviewed by Teresa Cross
Posted November 24, 2017

Suspense | Thriller Crime | Mystery
What a great suspense to read, YOU"LL NEVER KNOW, DEAR written by Hallie Ephron is one that you will not want to miss! This novel has one mystery after another that keeps you guessing and just when you thought you figured it out, it turns out not to be what you think. A story with a lot of secrets is the best kind to read.
Two sisters are playing outside in the yard one day with their porcelain dolls when a little dog runs by. The oldest sister, Lissie runs after it. When she returns she finds her four-year-old sister Janey, missing along with Janey's look-alike doll. Now forty years later when their mother, Miss Sorrel, also the maker of the dolls, gets an answer to an ad she puts in the paper for a cash reward for the missing the doll. This is the first time since the ad was placed every year on the anniversary of Janey's disappearance. There is more to her missing, and where has this doll be all a long? All these years later Lissie still blames herself but then secrets come out and you'll never know what you will find hiding behind closed doors.
What an awesome writer of suspense Hallie Ephron is and this novel testifies to it. I couldn't wait to get home from work to read as I find it hard to put down. Make no mistake; this is one you will not want to miss. YOU'LL NEVER KNOW, DEAR written by Hallie Ephron is one to put on your list!
SUMMARY
An addictive novel of psychological suspense from the award-winning author of Night Night, Sleep Tight, about three generations of women haunted by a little girl's disappearance, and the porcelain doll that may hold the key to the truth . . .
Seven-year-old Lissie Woodham and her four-year-old sister Janey were playing with their porcelain dolls in the front yard when an adorable puppy scampered by. Eager to pet the pretty dog, Lissie chased after the pup as it ran down the street. When she returned to the yard, Janey's precious doll was gone . . . and so was Janey.
Forty years after Janey went missing, Lis—now a mother with a college-age daughter of her own—still blames herself for what happened. Every year on the anniversary of her sister's disappearance, their mother, Miss Sorrel, places a classified ad in the local paper with a picture of the toy Janey had with her that day—a one-of-a-kind porcelain doll—offering a generous cash reward for its return. For years, there's been no response. But this year, the doll came home.
It is the first clue in a decades-old mystery that is about to turn into something far more sinister— endangering Lis and the lives of her mother and daughter as well. Someone knows the truth about what happened all those years ago, and is desperate to keep it hidden.
---
What do you think about this review?
Comments
No comments posted.

Registered users may leave comments.
Log in or register now!