"The demons are rising faster than the Guardians and humanity is in serious danger."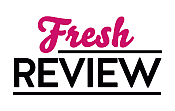 Reviewed by Shellie Surles
Posted November 2, 2017

Romance Paranormal | Fantasy Urban
Ivy Beckett has a power that gives her the ability to hear things far away, yet not sees them. Ivy finds the power more annoying than anything, she doesn't know who or where anything is happening and therefore can't stop it. After listening to her Uncle and cousin die she doesn't want it. What she does want is to be able to help save as many of the Wardens as possible. When the Gargoyle Baen rises and claims Ivy is his Warden, she doesn't believe it. She has spent so much time trying to save them, she refuses to believe she could be one.
Now together with the other Gargoyle Guardians and their Wardens, they must fight the great battle to prevent the final demon from rising. The battle has been building throughout the series and now it is going to happen. It is really exciting to see all the Gargoyles gather together. You can't help but enjoying their banter and the strength of the women around them.
HARD BREAKER gives readers a battle they won't soon forget and a love story that makes you feel good. Christine Warren always provides a reader with wonderful stories that keep you coming back for more.
SUMMARY
From New York Times bestselling author Christine Warren comes Hard Breaker, the sixth book in her Gargoyles series where even the most beastly gargoyle is able to win the heart of a beautiful human female.
Ivy Beckett's gift feels more like a curse. She can hear things happening in distant locations, which is how she knows the very instant her family is killed by servants of the Darkness. Furious, she joins the fight to save the world – but the losses are mounting up. She thinks only a miracle can save them—but she doesn't expect the miracle to come in the form of a handsome gargoyle.
Baen is a fearsome Guardian, but when he awakes, even his surprised by war that is going on. But what's even more distracting is beautiful Ivy. Driven by passion, she's ready to charge head-first into battle. But Baen's primal instincts to protect what's his rise within him, and Ivy is dangerously attracted to him. Can she and her gargoyle warrior save the world…and fall in love?
---
What do you think about this review?
Comments
No comments posted.

Registered users may leave comments.
Log in or register now!