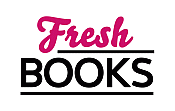 Sweet Reads in February
"Mind Game Features Thrilling Action and a Long Awaited Event"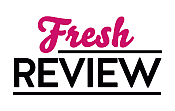 Reviewed by Bonnie Rose
Posted November 1, 2017

The latest thriller in the Eve Duncan series focuses on Eve's adopted daughter, Jane Maguire. In previous books, Jane lost the love of her life, Trevor, while almost losing her own life. She was saved by Seth Caleb, a man with shocking abilities, and a man who also desperately wants Jane. As Jane has worked through her grief, and begun to move on, she is visiting her adoptive parents and their two-year-old son, Michael. The peaceful visit begins to be disrupted by Jane's being contacted telepathically by an unknown woman demanding her help. Mental communication, unnatural powers, and even ghosts are not uncommon in the world of Eve Duncan.
Jane struggles to strengthen the mental connection in order to find out how to help the woman calling to her. Eventually, she learns that the woman is Lisa, and she is Seth Caleb's sister, and she has been kidnapped with the intention of luring Caleb to the kidnappers. These unknown people have a target for assassination, but they can't get to him. However, Caleb, with his unique powers, can.
The rollercoaster ride begins, as Jane is now in a position to help Caleb, who has saved her life and has aided her family on numerous occasions. They have to find a way to rescue Lisa and outwit the as yet unknown kidnappers. If that's not enough, Jane is still working with her Scottish friends to find missing treasure. The action travels to Dubai, then back to Scotland, and soon involves many of the characters we've met in previous books. I would definitely not recommend stepping late into this series, as some of the characters, relationships, abilities, and history can be overwhelming if you've not followed them from the beginning.
I highly enjoyed both the action/adventure part of MIND GAME, as well as the personal relationships. As usual, there was non stop excitement and suspense, but with quiet moments of interaction in-between. Some long-running question marks are resolved regarding the treasure, and there are significant and surprising developments concerning Eve and Joe, as well as Jane. Caleb has always been a mysterious figure, and here we are allowed a deeper glimpse into this enigmatic man and his past. I couldn't put the book down, and finished it in one sitting, reading into the wee hours. If you've been a fan of this continuing series, MIND GAME is guaranteed not to disappoint.
SUMMARY
From the #1 New York Times bestselling author comes a new explosive thriller.
Mind Game takes Jane MacGuire back to Scotland where she continues her search for the treasure she's been chasing for years. But now she's being plagued by dreams of a girl in danger. Who is this girl, and what is she trying to tell Jane? And will Jane figure it out before it's too late—for her and the mysterious young woman? Things are further complicated when Seth Caleb comes back into Jane's life. This time he's the one in trouble, and Jane will find herself pulled unexpectedly into his world as she fights to save him.
With the adventure, intrigue, and explosive energy that Iris Johansen fans love, Mind Game is a high-octane thriller that readers won't be able to put down.
---
What do you think about this review?
Comments
No comments posted.

Registered users may leave comments.
Log in or register now!