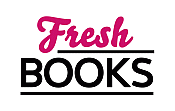 June blooms with love and intrigue
"A sparkling novel with unique twists on a familiar theme"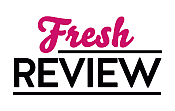 Reviewed by Monique Daoust
Posted October 17, 2017

Contemporary | Humor | Holiday
Dr. Olivia Birch has avoided spending Christmas with her family for years, however this year returning from Liberia on a humanitarian mission, she has to be quarantined for seven days, so she will do it with her family and kill two birds with one stone, so to speak. And it is on December 23rd that Olivia arrives at her family's country estate, knowing full well that she would rather be elsewhere, namely Africa. Olivia has never felt quite comfortable with her own family: her father Andrew prefers her younger sister Phoebe, who is only thinking of getting ready for her wedding, while mother Emma frets over nothing. Olivia is not in a holiday mood when others need her farther from home.
My fingers are itching, but I will not reveal spoilers, as there are a few epic ones. SEVEN DAYS OF US is Francesca Hornak's brilliant debut novel, and while with this sort of premise, I knew there will be laughs, tears, bickering, redemption, and explosive secrets, most of them were not what I expected. Ms. Hornak has made very interesting literary choices with the structure of SEVEN DAYS OF US: while written in the third person, chapters are told from the various main characters' perspectives and the pacing at which the details are revealed is impeccable; this is the type of book where you know that you have to pay attention to little details, and you do, because the story is uniquely captivating and takes you by surprise almost every time. SEVEN DAYS OF US is a book I had to read in one sitting because it would not let me go.
The characters are beautifully multi-faceted, far from being caricatures or those eccentrics that often appear when you have a family in close quarters for some time, they feel like people anywhere, and some of them have secrets. I was glued to the page awaiting the reveals, nearly clapping my hands at what was to come, to be proven completely wrong! What a joy when an author manages to surprise me so many times in the course of a book. An element is revealed, but how will the family react to it? How is it going to affect them? I was waiting with bated breath and so confident, even after only a few chapters, that Ms. Hornak would spin a twist that would delight me!
It is a trend these days that authors write series instead of real stand-alone books, which had me wondering: would I rather imagine what the lives of some of the Birches' will be next, or would I rather have Ms. Hornak write it for me? In any case, Francesca Hornak is a welcome new voice in the literary world!
SUMMARY
A warm, wry, sharply observed debut novel about what happens when a family is forced to spend a week together in quarantine over the holidays...
It's Christmas, and for the first time in years the entire Birch family will be under one roof. Even Emma and Andrew's elder daughter—who is usually off saving the world—will be joining them at Weyfield Hall, their aging country estate. But Olivia, a doctor, is only coming home because she has to. Having just returned from treating an epidemic abroad, she's been told she must stay in quarantine for a week…and so too should her family.
For the next seven days, the Birches are locked down, cut off from the rest of humanity—and even decent Wi-Fi—and forced into each other's orbits. Younger, unabashedly frivolous daughter Phoebe is fixated on her upcoming wedding, while Olivia deals with the culture shock of being immersed in first-world problems.
As Andrew sequesters himself in his study writing scathing restaurant reviews and remembering his glory days as a war correspondent, Emma hides a secret that will turn the whole family upside down.
In close proximity, not much can stay hidden for long, and as revelations and long-held tensions come to light, nothing is more shocking than the unexpected guest who's about to arrive…
---
What do you think about this review?
Comments
No comments posted.

Registered users may leave comments.
Log in or register now!