"She's a teen star grown up to new possibilities"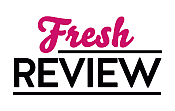 Reviewed by Sharon Salituro
Posted October 16, 2017

Maizie Albright grew up being a teenage star. Now after several years of making stupid mistakes, she is back in her hometown of Black Pine. Maizie is on probation, so she needs to get a job, or she could end up back in California and sent to prison.
So Maizie decides that she wants to work for a private detective as that was her role on the TV show. Maizie heads to Nash Security hoping to get a job. Their first meeting does not go well at all because the last thing Nash needs or wants is an assistant. Nash decides to give Maizie a chance, but for now, no money will change hands.
The case Nash gives her to work on is following Sarah Waverly because her husband David thinks she is having an affair. So Maizie starts to follow her only to find that Sarah is now missing. To complicate matters, Maisie's mother has shown up. Alice is not only Maizie's mother but her agent. Alice is trying to get her to sign a new contract to continue her TV role.
This is the last thing that Maizie wants. Alice has brought the whole crew down to Black Pine, telling them that all they need is for her to sign the contract. Maizie is just too busy chasing leads on the disappearance of Sarah to care about the show. The more that Maizie and Nash follow leads, the more strange things are happening. Now David has come up dead. So what really is going on?
15 MINUTES is the first book I have read of Larissa Reinhart. I can tell you this will not be the last. Larissa writes a delightful book. Suspense, romance, and some funny situations. Larissa also tells the story about how a young woman sometimes needs to step away from some bad company, in this story it was her mother.
Though there was some twist and turns in 15 MINUTES, it is not confusing. It is more comical than confusing. Now I'm waiting for the next book to come out because I can't wait to find out what Maisie and Nash are up to this time.
SUMMARY
#WANNABEDETECTIVE
When ex-teen star Maizie Albright returns to her Southern hometown of Black Pine, Georgia, she hoped to rid herself of Hollywood tabloid and reality show hell for a new career as a private investigator. Instead, Hollyweird follows her home. Maizie's costar crushing, but now for her gumshoe boss. Her stage-monster mother still demands screen time. Her latest rival wants her kicked off the set, preferably back to a California prison.
By entangling herself in a missing person's case, she must reprise her most famous role. The job will demand a performance of a lifetime. But this time, the stakes are real and may prove deadly.
---
What do you think about this review?
Comments
No comments posted.

Registered users may leave comments.
Log in or register now!