"Plantations, southern bayou charm and murders abound in this cozy mystery!"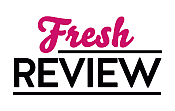 Reviewed by Viki Ferrell
Posted October 2, 2017

There have been four murders in Pelican, Louisiana in the last three months at Crozat Bed and Breakfast. It looks like Maggie Crozat has just discovered murder victim number five, but not at Crozat B&B this time. Maggie works part time as a tour guide at Doucet Plantation, formerly owned by her mother's family. On a morning tour, she discovers a body lying slumped across one of the chairs in the manor house. It just happens to be Steve Harmon, the entrepreneur who is trying to take Crozat Bed and Breakfast away from the Crozat family.
Harmon rolled into town a few days prior trying to pass himself off as Don Baxter. He continually complained about everything at Crozat B&B. While he was there the B and B is getting bad reviews on a well-known travel website. Maggie thinks that Harmon is responsible, but she can't prove it. The police come up with a list of suspects in Harmon's demise, Detective Bo Durand being one of them. Bo is Maggie's boyfriend and had a run-in with Harmon over a painting. The deeper they dig into Harmon's background, the more suspects are added to the list. Can Maggie once again help the police find the killer before this whole investigation puts a damper on the holiday festivities?
A CAJUN CHRISTMAS KILLING is the third installment in Ellen Byron's A Cajun Country Mystery series. The pages are filled with Louisiana bayou flavor and a vivid description of the surrounding area. I love the playful banter in the dialogue between the characters. The story takes place just before Christmas and is filled with delightful bayou Christmas traditions and delectable Christmas dishes. Maggie is a strong, determined heroine, surrounded by a cadre of quirky supporting characters. You never know where the storyline or Maggie is going to head next. This is a charming story filled with espionage and suspense.
If you love Christmas stories like I do, A CAJUN CHRISTMAS KILLING should be on your list of Christmas books to read this season or give as a gift. This cozy mystery also has a bonus at the end with several of the recipes mentioned throughout the story.
SUMMARY
Maggie Crozat is back home in bayou country during the most magical time of the year. In Pelican, Louisiana, Christmastime is a season of giant bonfires on the levee, zydeco carols, and pots of gumbo. Except, this year, the Grinch has come to stay at the family-run Crozat Plantation B&B. When he floods travel websites with vicious reviews, Maggie thinks she's identified him as rival businessman Donald Baxter. That is, until he's found stabbed to death at Maggie's workplace. And Maggie and her loved ones become top suspects.
The Crozats quickly establish alibis, but Maggie's boyfriend, Detective Bo Durand, remains under suspicion. With Bo sidelined during the investigation, Maggie finds herself forced to work with an unlikely ally: longtime family enemy Rufus Durand. Her sleuthing uncovers more suspects than drummers drumming, and lands her in the crosshairs of the murderer.
The sleigh bells are jingling, and the clock is ticking for Maggie and Rufus, who must catch the killer or it will be the opposite of a Joyeux Noël in A Cajun Christmas Killing, the recipe-stuffed third installment of USA Today bestselling author Ellen Byron's Cajun Country mysteries.
---
What do you think about this review?
Comments
No comments posted.

Registered users may leave comments.
Log in or register now!