"Another Dark, Captivating Tale in Vermont's North Woods"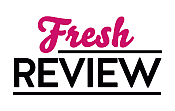 Reviewed by Katherine Petersen
Posted September 24, 2017

Thriller Serial Killer | Thriller Psychological
Eric Rickstad brings to life the northern woods of Vermont in winter as much as any of his characters in his thrillers. His stories star Sonja Test, a Canaan police detective and Frank Rath, formerly of the Vermont state police as they solve gory crimes that may or may not connect. Test and Rath brim with character, each with his or her own demons or obligations to fight.
Rickstad's most recent novel, THE NAMES OF DEAD GIRLS, takes place immediately after the ending of THE SILENT GIRLS. While it can stand on its own, the novel, and its characters will have more depth if readers explore THE SILENT GIRLS first.
Rath receives a phone call from Ned Preacher, a murderer who played the system for an early prison release. Rath believes Preacher intends to harm his college-age daughter, Rachel. He rushes to her apartment after contacting the police to find two officers and an empty apartment. Where is Preacher and what does he have in mind.
Meanwhile, Test receives a phone call from Dana Clark's daughter that she's late coming home. The daughter said her mom mentioned a man near her in front of a closed store where she'd stopped to find refuge and food from the fog only to find it closed.
But these are just a few of the crimes in THE NAMES OF DEAD GIRLS. Hunters find another body in the woods, and Test and Rath pair up to find out who has done what and to whom.
Rickstad balances his points-of-view masterfully, keeping the reader's interest as he slowly unravels the tale, deftly moving from scene to scene just when one thinks one can stop reading and take a break. But breaks are hard to find In Rickstad's fast-paced psychological mysteries.
Fans of Greg Iles will appreciate Rickstad's blend of crimes, twists and flawed characters and the ability to immerse his characters in the landscapes and seasons of his tales.
SUMMARY
New York Times and USA Today bestselling author Eric Rickstad delivers another Canaan Crime novel, the electrifying sequel to The Silent Girls, and features once again detectives Frank Rath and Sonja Test as they track a depraved killer through rural Vermont.
Every murder tells a story. Some stories never end . . .
In a remote northern Vermont town, college student Rachel Rath is being watched. She can feel the stranger's eyes on her, relentless and possessive. And she's sure the man watching her is the same man who killed her mother and father years ago: Ned Preacher, a serial rapist and murderer who gamed the system to get a light sentence. Now, he's free.
Detective Frank Rath adopted Rachel, his niece, after the shocking murder of her parents when she was a baby. Ever since, Rath's tried to protect her from the true story of her parents' deaths. But now Preacher is calling Rath to torment him. He's threatening Rachel and plotting cruelties for her, of the flesh and of the mind. When other girls are found brutally murdered, and a woman goes missing, Rath and Detective Sonja Test must untangle the threads that tie these new crimes and some long-ago nightmares together. Soon they will learn that the truth is more perverse than anyone could guess, rife with secrets, cruel desires, and warped, deadly loyalty.
Mesmerizing, startling, and intricately plotted, The Names of Dead Girls builds relentlessly on its spellbinding premise, luring readers into its dark and macabre mystery, right to its shocking end.
---
What do you think about this review?
Comments
No comments posted.

Registered users may leave comments.
Log in or register now!