"She went from his hostage to becoming his whole world."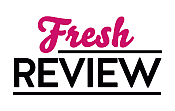 Reviewed by Annetta Sweetko
Posted September 18, 2017

Romance Suspense | Romance Science Fiction
Greyson Storm is tough, calculating, cold, obnoxious and -- romantic. Yep, all that rolled into one man that will put his life on the line for the one person who means everything to him. Maureen Shadow. Anyone who steps in his way better beware of the STORM GATHERING and run!
The Scorpius Syndrome has changed the world but men of honor still fight to survive and Greyson Storm is the perfect leader. What few know is that Grey is bent on revenge for the death of a close friend who died from the bacterium, but this lady just might be more important. Maureen Shadow really might be the only person in this destroyed world who can give hope to the remaining survivors but the most important person to her is Grey and their surprise.
At first, she was taken by Grey, leader of the Mercenaries, to force her brother to bring him someone who can give him answers to the whereabouts of the crazy doctor he needs to find, but then he falls for the biotechnology engineer hostage. Which is certainly the last thing he expects. Not that he gives up on needing those answers, but his plans change with a very important surprise that sends him back into Maureen's arms.
I am a super fan of Rebecca Zanetti's writing and her Scorpius Syndrome books are my favorite post-apocalyptic series. In STORM GATHERING the Vanguards and the Mercenaries become allies against the remaining Scorpius infested government. Grey and Maureen are the centers of this story but the past characters continue moving forward and all the past characters are there to give their best shot at surviving.
The build-up of the relationship between Grey and Maureen and its a cross between sweet, steamy and confused as both questioned their feelings for one another. How can a relationship survive in these unpredictable times? It was great to get to know the mercenaries a little better, including the gruff but adorable Atticus and Damon, Grey's second, and to see what life is like for this gang of men and to see Grey as leader. And it is also a lot of fun to watch a tough guy turn to mush when his woman just looks at him and that is what happens to him. He has a choice to make, and he chooses her ... you have to love that.
If you are looking for a lot of action, a love story that will grab you by the throat, survivors who have each others back, hits of humor and a good bit of snappy dialogue then STORM GATHERING will be the book you need in your hands.
SUMMARY
Even before surviving the Scorpius bacterium, Greyson Storm was a lone wolf navigating minefields. As a kid, he learned to take a hit and find safety. As an adult, he joined the military and quickly learned how to protect and defend. When the world ended, he created a mercenary camp with military precision, no entanglements, and a promise to avenge a fallen friend. As part of that vow, he kidnapped Maureen Shadow, but now that he has let her go, her blue eyes and intriguing mind keep haunting him…
As possibly the only Biotechnology Engineer still living, Maureen Shadow might be humanity's one hope to survive the aftermath of Scorpius, making her frighteningly valuable to both allies and enemies. Even after sexual tension explodes between her and Greyson, she's not sure which camp he belongs to—friend or foe? Worse yet, survival may mean thwarting his prime mission, putting her in even more peril. When danger and seduction collide, there is no safety in this new world.
---
What do you think about this review?
Comments
No comments posted.

Registered users may leave comments.
Log in or register now!