"A dragon and an alchemist must defeat an evil mage."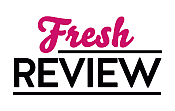 Reviewed by Leanne Davis
Posted September 4, 2017

Romance Historical | Romance Paranormal
Sophia Metzger has traveled from France to Loch Arach to further her knowledge of alchemy. As a Jewish woman, she is risking her life to make this journey with her friend, Alice. Sophie has studied hard to learn what she can of alchemy but the bias against women studying the subject has only allowed her to get so far.
If the rumors are true, she can learn much from the laird of the Scottish clan. The whispers of dragon kind have drawn her to this land dark and forbidding land.
Cathal MacAlisdair has worries enough as he watches his friend, Fergus, fade away. They were fighting the English when they met a troop of men whose leaders had unusual powers. Cathal was wounded but Fergus was attacked on a much deeper level. Cathal will take advantage of anyone who might help restore his friend's health.
Working together, Cathal and Sophie will face an enemy more deadly than either can imagine. The wizard known only as Valerius is rumored to have extraordinary powers. Cathal, with all the powers of his kin behind him, lacks the knowledge to defeat this enemy on his own. They will find themselves facing unseen powers as they battle Valerius.
Having read all of Isabel Cooper's other books, I had high expectations as I started reading Highland Dragon Warrior. As I read, I found myself enthralled with the story. Ms. Cooper has seamlessly incorporated magic into 14th century Scotland.
The reader will fall in love with Cathal as he struggles with his insecurities. First is his desire to see his friend healed, even though Fergus will never live as long as Cathal. His impatience with ruling the clan as his father and brother try to prevent the English from taking control of his homeland. His growing attraction to Sophie will lead him take risks he never would have considered in the past.
Sophie is a character who isn't comfortable in her own time as she struggles to learn a subject usually reserved for men. Her fears threaten to overwhelm her as she makes a journey that will lead to love and acceptance for her talents. Her quest for knowledge forces her on into a battle she would never have expected.
Ms. Cooper has written a compelling story. One that will draw the reader into an adventure fraught with danger. Her characters will battle evil on an elemental level as they seek to destroy the mage who holds so much power.
SUMMARY
Legend claims
When Scotland fell to English rule
The Highland dragons took a vow:
Freedom at any price.
The war may be over, but so long as English magic controls the Highlands, not even a dragon laird can keep his clan safe. What Cathal MacAlasdair needs is a warrior fierce enough to risk everything, yet gifted enough to outwit an enemy more monster than man.
What he needs is Sophia.
Alchemist Sophia Metzger traveled to Loch Arach in search of knowledge. She never dreamed she'd learn to do battle, ride through the stars on the back of a dragon, or catch the eye of a Highland laird. But as her quest turns to sizzling chemistry and inescapable danger, she'll soon discover the thrill of being caught in a dragon's claws...
---
What do you think about this review?
Comments
No comments posted.

Registered users may leave comments.
Log in or register now!