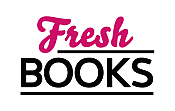 Kick off a new year with great reads!
"Pirates and Barons and Brides -- Oh, My!"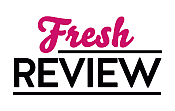 Reviewed by Bonnie Rose
Posted August 29, 2017

Brandon Deverill is a man of two countries. His heritage is British, but he has lived in and has business interests in America. When the two nations go to war, he has to make a choice, and he decides to protect his adopted homeland along with his livelihood. Six years later, he unexpectedly inherits an English barony and returns to claim his title, reconnect with old friends, and find a bride. He knows who he intends to marry -- Lady Katherine Wilde. Before he left to fight for America, Kate offered herself to Brandon, who felt honor bound to refuse her. It wasn't for his lack of wanting her, but he couldn't leave her to an uncertain future. Though Brandon knows he's incapable of love, he has never desired or liked anyone more than Kate, and he plans to mend fences and begin his new life with Kate by his side.
Though Kate's pride was sorely wounded and her heart was broken, she knows she has to get past her infatuation with Brandon and move on with her life. What better way to accomplish this than to agree to transform him into the perfect English lord, and to find him a suitable bride? Since Brandon is an experienced privateer, she will also use him to take her to France, where she hopes to locate the shipwreck that claimed her parents' lives and to visit her mother's grave. Though Brandon agrees to her terms, he plans to use every means he has to get back into Kate's good graces.
What struck me immediately, and what I loved, is that Brandon and Kate openly talk about what happened to them six years ago. Kate admits her humiliation and that she was mistaken. Brandon admits that he wanted her, but was acting the gentleman. Brandon is charming and sexy, and I personally don't know how Kate resisted him, but she determinedly stuck to her guns about only marrying for love.
There is some rollicking adventure as the couple travels to France, and has to deal with the local pirates who control the area. Unfortunately, Brandon has an unsavory past with the leader, throwing them into great danger. Add some matchmaking relatives into the mix, who do everything in their power to throw the couple together rather than chaperone them, and things get a little crazy. MY FAIR LOVER is a romantic and enjoyable read with intelligent and likable protagonists, and it makes for a satisfying and entertaining read.
SUMMARY
Lady Katherine Wilde believes she has crushed any lingering romantic feelings toward Brandon Deverill, who spurned her six years ago. And now that the rough-edged rogue needs polishing to claim his inheritance, she's willing to strike a practical bargain: Kate will mold the brash privateer into an acceptable English nobleman if Deverill will safeguard her from brigands on a voyage to recover lost family treasure. However, the soul-melting kiss that seals their agreement just may reignite blazing passion.
Brandon's fortitude was sorely tested when he turned Kate away from his bed all those years ago. Even a rake such as he wouldn't seduce an innocent beauty before sailing into battle. But now that he's inherited a title and must take a suitable bride, he sets his sights on Kate. Though he fiercely desires her, true love is a notion that baffles him—until their adventure turns perilous and Brandon realizes he'd gladly trade his life to save the woman who has captured his heart.
---
What do you think about this review?
Comments
No comments posted.

Registered users may leave comments.
Log in or register now!