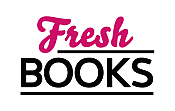 October ushers in great books with holiday themes!
Nicole Jordan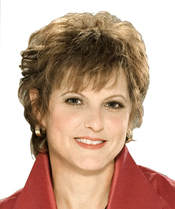 New York Times bestselling author Nicole Jordan spins delightful tales that simmer with passion and sensuality. In her former life, Nicole grew up as an Army brat, moving frequently and attending high school in Germany. She later earned a civil engineering degree from Georgia Tech and spent eight years as a manufacturing manager making disposable diapers and toilet tissue! Currently Nicole lives in the Rocky Mountains of Utah with her real-life hero (her husband) and beloved kids (her horses).
With over two-dozen historical romances to her credit and five million books in print, set in numerous eras and locales, Nicole now enjoys chronicling the sparks that fly when Regency lovers play the matrimonial mating game. Currently she's at work on her fun, sexy series The Courtship Wars.
One of her novels had the dubious honor of being humorously spotlighted by Jay Leno on "The Tonight Show." On a more serious note, Nicole's romances regularly appear on numerous bestseller lists, including The New York Times, Publishers Weekly, and USA Today, and have earned such honors as RITA finalist, RWA's Favorite Book of the Year, the Romantic Times Career Achievement Award for Historical Romance, and the Dorothy Parker Award of Excellence, presented by a group of over one hundred romance reviewers.
Log In to see more information about Nicole Jordan
Log in or register now!
Series
Legendary Lovers
Books:
My Fair Lover, September 2017
Legendary Lovers #5
Mass Market Paperback / e-Book
The Art of Taming a Rake, February 2016
Legendary Lovers #4
Paperback / e-Book
Secrets Of Seduction, May 2014
Legendary Lovers
Paperback / e-Book
Lover Be Mine, June 2013
Legendary Lovers
Paperback / e-Book
Princess Charming, February 2012
Legendary Lovers #1
Paperback / e-Book
Wildstar, October 2011
e-Book (reprint)
Desire and Deception, October 2011
e-Book (reprint)
Moonwitch, October 2011
e-Book (reprint)
Velvet Embrace, October 2011
e-Book (reprint)
The Heart Breaker, October 2011
Rocky Mountain Brides
e-Book (reprint)
The Savage, October 2011
e-Book (reprint)
Tender Feud, September 2011
e-Book (reprint)
Lord of Desire, September 2011
e-Book (reprint)
The Outlaw, September 2011
e-Book (reprint)
To Desire A Wicked Duke, March 2011
Courtship Wars #6
Mass Market Paperback / e-Book
To Tame A Dangerous Lord, February 2010
Courtship War #5
Mass Market Paperback
To Romance a Charming Rogue, March 2009
Courtship Wars #4
Mass Market Paperback
To Seduce a Bride, April 2008
The Courtship Wars #3
Paperback
To Bed a Beauty, March 2008
The Courtship Wars #2
Paperback
To Pleasure a Lady, February 2008
The Courtship Wars #1
Paperback
Touch Me with Fire, December 2006
Paperback (reprint)
Fever Dreams, May 2006
Paradise Series Book 4
Paperback
Wicked Fantasy, August 2005
Paradise
Paperback
Warrior, June 2005
Medieval
Paperback (reprint)
Lord of Seduction, December 2004
Paradise
Paperback
Master of Temptation, April 2004
Paradise
Paperback
The Lover, March 2004
Paperback (reprint)
The Prince of Pleasure, July 2003
Notorious
Paperback
Ecstasy, October 2002
Notorious
Paperback
Desire, October 2001
Notorious
Paperback
The Passion, October 2000
Notorious
Paperback
The Seduction, May 2000
Notorious
Paperback