"A CIA team has to fight a massive hacking attack"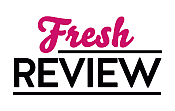 Reviewed by Clare O'Beara
Posted August 20, 2017

The title would imply that this tale of espionage and treachery is truth, but we're assured that it's mostly fiction. Probably. For now. ZERO DAY: CHINA'S CYBER WARS sounds ominous. Given the swift spread of a ransom malware recently, computer users are, or should be, a lot more wary than they were a few years ago. T.L. Williams tells us he is a retired CIA officer who is well travelled and has hands-on knowledge of these matters.
This 'Logan Alexander' series has now reached its third book. I had not read the earlier ones so it took me a little time to identify with the main characters. They do grow on you, and you appreciate the wariness of the agents, who don't know if they are dealing with honest citizens, spies or double crossers - even triple crossers. Much of the action occurs in Hong Kong or mainland Chinese cities. However we see comparatively little of Chinese culture, as the Americans prefer to associate with other Americans. One brave scientist among the Chinese decides that he must act against corruption and despotism; this is the spark for the action.
Knowing their nation has many computer systems, each vulnerable in its own way and serving vital services as well as commercial interests, the CIA are always keen to fight international hacking attacks. In this instance they are forewarned of a giant Chinese Army effort called Zero Day which intends to put American systems out of action, enough to destabilise the dollar either short term or long term. Logan Alexander is in charge of the CIA's counter- efforts on the ground. Of course, the Chinese are not the only ones to have what John leCarre refers to as a mole. Teams of agents work on both continents to secure information and destroy the other side's efforts.
I like the constant sticking to tradecraft, an agent making sure he is not under surveillance and preparing his identity or cover story. A personal touch is provided by references to family matters on both sides, and locations are well described, with the amount of travelling included, not just flight hops. Expect some strong language in context and violence, though not more than required to carry the action. In fact this is a much cleaner and more intelligent book than many thrillers, emphasising the info tech information in a comprehensible manner, especially if you have read a few techno thrillers. ZERO DAY: CHINA'S CYBER WARS comes recommended by me as an exciting read first, and a worrisome one as well. I think I'll go run an antivirus check and do a few data backups. Because you never know.
Learn more about Zero Day
SUMMARY
CIA veteran T. L. Williams unfolds a chillingā€"and highly conceivableā€"scenario in his latest novel, ZERO DAY: China's Cyber Wars.
Moving between Chongqing, China and Langley, Virginia, this fast-paced spy thriller revolves around a plot by the Chinese government to seize the edge on global power by undermining the U.S. economy. Armed with an underground force of hackers, Chinaā€™s Ministry of Public Security (MPS) has a mission: to destroy confidence in the dollar by launching persistent, aggressive cyberattacks on Americaā€™s banking system.
Revengeā€"against the Communist Party for his fatherā€™s shameful death, Li Jiang, a senior Public Security Bureau officer in Chongqing, lets America in on the covert details of Chinaā€™s masterful cyberattack plan. To vet and handle this potential asset, the CIA dispatches Logan Alexander, a former Navy SEAL, working undercover in Hong Kong, to China. Logan quickly comes to trust Li. But the brass back in Langley have doubts. Could Li be a double agent? Or could a trusted American be spying for the Chinese? Reviewed by the CIA, ZERO DAY is packed with authentic insider details.
Excerpt
Chapter 1

The tip of the manā€™s cigarette glowed like something feral in the muggy darkness, marking the spot where he squatted on his haunches beneath the protection of an ancient plane tree. Had it not been for the harsh smell of the tobacco smoke wafting up into the night air, accompanied by an occasional nervous cough, Logan Alexander would have bet even money that he was the only living soul for miles in any direction.

He had observed the tentative figure approaching their meeting site thirty minutes earlier, cautious, head swiveling to confront every sound. Now, he strained to make out the man no more than seventy yards away who had settled in to wait until Logan signaled that it was secure to initiate contact.

The lanky operations officer lay stretched out on his stomach, motionless in a shallow depression in the earth, most likely carved out by a wild animal. There was a stench in the air emanating from the makeshift pigsty attached to a windowless hovel about sixty yards east of his position. Heā€™d been in place for forty-five minutes, and by his reckoning it was at least an hour until daybreak. There was no stirring from the direction of the farmerā€™s hut. Only the occasional night sounds of woofing and grunting from the pigsā€™ enclosure broke the silence.

Logan had crossed over the border from Hong Kong into Chinaā€™s New Territories three days ago, and had been making his way by train, bus, and on foot to this meeting site, a farm just outside of Chongqing in Szechuan Province. This area had been inhabited for millennia and even today was known as Banan District in honor of the ancient Ba State founded in the eleventh century BC.

Logan thought back to the area familiarization course heā€™d taken at Langley in preparation for his assignment to Hong Kong. In his previous life as a Navy SEAL, everything heā€™d studied had been geared towards the Middle East, mostly Iraq and Afghanistan. But this time it had been different. The focus had been on China. He remembered his Chinese culture professor, Dr. Wang, solemn in his frayed pinstripe suit and muted silk rep tie, superior in manner despite his sartorial shortcomings. Squinting through thick tortoise-shell bifocals, Wang had held forth on Chinaā€™s three thousand years of history, never failing to take a jibe at the U.S., which he described as an upstart, not even a quarter of the way through its first millennium.

Logan gritted his teeth as his left leg cramped up; the muscle spasm was painful, but his mind was preoccupied with the shadowy figure up ahead. The cramping intensified, forcing him to shift his weight slightly to relieve pressure on the muscle.

He hadnā€™t been the same since the day his SEAL team had been ambushed in Afghanistan. Heā€™d been lucky that it was only a short helicopter ride from the battlefield to the military hospital in Kandahar and that SEAL Team 8ā€™s medic was one of the best in theater. Triage and timing had saved his leg that day, but ultimately did little to sway the medical evaluation boardā€™s decision, despite eighteen months of rehab, that his Navy career was finished.

He allowed his thoughts to dwell for a moment on the scene at MacDill Air Force Base, Special Operations Command, firmly etched in his mind even though it had been five years ago. Admiral Sylvester, the senior medical officer in charge of the review, had delivered the boardā€™s verdict ā€" separation from the Navy. Heā€™d walked out of the room with a sense of loss so profound that he felt his life would never be the same.

Logan tensed as he realized with a start that the satisfied grunts emanating from the pigsty had given way to shrill squealing. Staring in that direction he was dismayed to see the bobbing headlights of two jeeps bouncing down the rutted dirt path that passed for a road. They clattered to a stop just short of the farmerā€™s hut. A half-dozen public security officers spilled out. The Ministry of Public Securityā€™s (MPS) Public Security Bureau, the PSB, he surmised, as one approached the hut and began banging on the makeshift wooden door with a clenched fist. Moments later it opened and a stooped figure emerged, rubbing his eyes and hitching up baggy trousers as he stared in astonishment at the PSB officers roiling around the farmyard.

There was a rapid-fire exchange as the policeman questioned the bewildered farmer. The latter gestured vaguely with one hand and ran the other through his hair, as he seemed to ponder what the PSB officer was saying.

Logan shifted his attention back to the reason he was here in the first place ā€"the man crouched beneath the tree. The shadowy figure had extinguished his cigarette and was no longer waiting there. His head was down, and keeping low to the ground, he was scrambling away from the direction of the police. There was a thicket of dense shrubs roughly two hundred feet away. With any luck he would make it there, giving him a chance to blend into the landscape and disappear.

The patrolmen were milling around the farmyard while the one who had hammered on the door continued to harangue the peasant with questions. Loganā€™s mind was churning as he assessed the situation, wondering if this had been a set-up from the very beginning.

He thought back to the message heā€™d received from Langley two weeks ago. In it they had described a letter that had been slipped into the open window of the regional security officerā€™s (RSO) vehicle, a short distance from the American Consulate in Chengdu, the capital of Szechuan province. It had happened so fast that the RSO had not been able to get a description of the person. The missive had been written in Chinese and was translated by an officer working on the China desk at Langley.

ā€œDear Sir,

ā€œPlease deliver this message to the appropriate authorities of the Central Intelligence Agency.

ā€œI have important information to share with your government. It is dangerous for me to communicate with you here but I am unable to leave China at this time because of my position in public security. It is even risky for me to put this letter in the car of an American official, but I am desperate.

ā€œYour country is under attack. But the weapons being used to accomplish this are not guns and bullets. No. The attack comes from the cyber world, and is on such a scale that you would not be able to fathom it.

ā€œTo prove my access to this information I will reveal one project that we initiated before this yearā€™s G-20 meetings in Europe. Our group identified senior staff members in the various U.S. departments supporting your Secretary of Stateā€™s trip and sent them a malicious virus encoded in an email entitled EU_Economic_Options_in_Asia.

ā€œWhen the email was opened it executed a malicious code to their personal computers and through it we were able to read all of their correspondence. We knew your negotiating positions on a wide range of issues before the conference even started! I have much more to share with you.ā€

The letter was unsigned and gave no indication of the authorā€™s identity, other than his obvious access to sensitive information, but it had provided instructions to meet at this site on this date and at this time, and had even provided a backup meeting site. The volunteer had gone on to elaborate on half a dozen of the U.S. Administrationā€™s policy positions for the G-20 summit, two of which had not come up during the meetings and which, to date, had not been made public.

A small interagency team of cyber experts had been assembled to evaluate the letterā€™s contents. After three days of feverish activity, including liaison with the affected departments and forensic analysis of staff computers, the consensus was that the write-in was for real. From the information he had provided it was impossible to tell where he fit into the scheme of things, but it was certain that he, or someone he knew, had accessed U.S. classified information.

FBIā€™s Cyber Division was appointed to take the lead on the case and the special agent in charge had been given free rein to set up a commercial entity through which the FBI could monitor the main computer server that the hackers were using to gain access to the targeted computers. The Chinese must have become aware of the U.S. monitoring of their actions because within days all activity on the targeted server ceased; the hackers had moved on but the FBI had no idea where to.

After an eleventh-hour meeting at FBI headquarters, chaired by the head of Cyber Division, the task force had decided there was too much at stake to ignore the letter, despite concerns that it might be a Chinese provocation. The volunteer had to be met to get to the bottom of the hacking operation against the Secretary of State.

Candidates to make the meeting were proposed; the CIA devised a detailed plan to meet with the write-in. Logan had been selected to make the meeting because he was already deployed to the region, and had no overt affiliation with the United States Government. As head of the Hong Kong branch of a Boston-based company, Alexander Maritime Consulting, he could operate without attracting the attention of Chinese authorities. Logan had opened the Hong Kong office in September, and to date there was no indication that he was under surveillance or even on the radar of Chinese security officials.

The MPS, with over two million active duty officers nation-wide, had relegated the responsibility for keeping tabs on embassy and consulate officers in China to local public security bureaus, raising the risk of having someone whose name was on the diplomatic or consular list meet an unvetted volunteer. Since Logan was in Hong Kong working for a legitimate company, it was easier for him to blend into the woodwork.

Who was this guy? Logan scowled as the best chance for answering that question made it to the hedgerow and pushed through until he was out of sight. Turning his attention back to the scene in the farmyard, Logan continued evaluating the situation and his own escape and evasion options. He figured that he had about five minutes at most to make it out of Dodge, before all hell broke loose. While he had no definitive proof that this activity was aimed at him, he had long ago stopped believing in coincidences.

The police sure werenā€™t getting anything out of that ā€˜tubaoziā€™ from the farmhouse. He grinned despite the circumstances. Tubaozi, literally dirt dumpling in Chinese, was a term meant to describe a country hick. This guy sure fit the bill.

Returning to the question at hand, Logan reasoned that the volunteer himself might be a provocateur. Maybe the whole thing was a set-up designed to embarrass the U.S. But why would the Chinese give away the fact that they were having some success against U.S. cyber security?

No, it made more sense that if the MPS were behind this charade, they would allow the meeting to take place. Then, depending upon how it went down, the Chinese would have any number of options available to them, the most attractive being to run the asset as a double agent and feed disinformation to the CIA.

They might also try recruiting the American handler, biding their time until they had enough assessment data to determine how to finesse their pitch. That tactic had always been given a low probability of success, though, by most foreign security services because of the belief that CIA officers were impervious to recruitment pitches. That fiction had been put to rest in 1985 after CIA officer Edward Lee Howard defected to Russia. Russian successes against two other more senior CIA case officers, Aldrich Ames and Jim Nicholson, followed in the 1990s and further tarnished the Agencyā€™s reputation, leaving the impression that its officers could be purchased.

Logan began crawling south, away from where the policemen were milling around. It was crucial to put distance between him and what was going on down there. Heā€™d scouted out an emergency egress route from overhead imagery when heā€™d planned for this meeting, but the one unknown had been where the volunteer would be coming from. And, more problematically, as it turned out, where heā€™d gone.

Until proven otherwise, his assumption must be that the volunteer was legitimate, and that the MPS presence had nothing to do with a planned provocation or ambush. That meant that he had to take every precaution to protect the volunteerā€™s life, which would make his egress out of the area a bit tricky. Not knowing exactly where the volunteer had gone meant that they could still unintentionally cross paths. And with the area heated up, it was best that there be no contact between them, at least for now.

Heā€™d continued moving south and soon a change in elevation shielded him from view of the security patrol. He rose, and set off at a six-minute-mile pace. As a SEAL heā€™d done this with a full rucksack and his weapon. Running without all of that gear to weigh him down, he moved without effort. The stink from the pigsty had filled his nostrils when he set off, but as he moved away, the strong smell dissipated and he was left with a not unpleasant earthy odor. He ran along the edge of the rutted road so that he could move to cover if the search party came his way. His breathing was easy and he concentrated on putting distance between him and the nerve-racking scene heā€™d just left behind.

After forty minutes of running at this pace he came to a major road, which he recognized from his earlier reconnaissance as Chongqing Ring Road. Traffic was light at this hour, but he managed to flag down a taxi heading in the direction of Chongqing center and told the driver to take him to the Chongqing New World Hotel.

ā€œYou mean the one on Congbai Road, over by the river?ā€

ā€œYes. The one built into the cliffs near the business center of town.ā€

ā€œAll right. Where are you from? Are you American?ā€ The cab driver was eyeing him suspiciously in the rear view mirror. There was a strong smell of garlic in the closed cab that made breathing unpleasant.

Logan was also having trouble with the driverā€™s strong Bashu-accented Mandarin, but he was getting sixty percent of it. ā€œYes, American. Iā€™m here on business.ā€

ā€œBusiness? What business brings you out here so early?ā€

Logan stuck with the cover story he had concocted before beginning his trip. ā€œI build boats, and my company is scouting out a location for a boat yard near Chongqing. Anyway I like to see a place at all hours to get a good feeling for it before I make an investment. I hired a car to take me out here, but then the driver ran off and left me.ā€

ā€œDid you pay him first?ā€

Logan tried his best to look sheepish, and then admitted that he had. ā€œYes, he insisted that I pay him when I got out to have a look around.ā€

ā€œDid you tell him to wait for you?ā€

ā€œOf course. I told him Iā€™d only be five or ten minutes.ā€
---
What do you think about this review?
Comments
1 comment posted.
Re: A CIA team has to fight a massive hacking attack

Thanks for the review and introduction to this book.
(Kathleen Bylsma 4:15pm August 21, 2017)
Registered users may leave comments.
Log in or register now!