"Bastien Cabarro fights to survive what no other man before him has."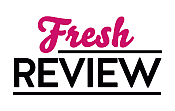 Reviewed by Shellie Surles
Posted August 19, 2017

After suffering the death of his entire family, Bastien Cabarro is made a Ravin by The League. Ravin's are hunted for practice and very few if any survive. Bastien is determined to live and avenge those who made him suffer. His most immediate goal, however, is living and after ten years of running and hiding, he is able to return with the help of some friends. Bastien also has the help of his former wingman, Major Ember Wykdestarrin.
Ember has been living quite the complicated life herself the past ten years. Members of her family were also killed and she has been working with an outlaw band. They both want the same thing, for the tyrant ruling their plant to be taken out. If you have read Sherrilyn Kenyon's League books you know that the world is complex and complicated. When reading BORN OF VENGEANCE, you will read parts of other books as she ties them together. I love this because even though the page may be familiar, the refresher helps to tie it all together.
No one is as good at complex world building as Kenyon. Her worlds are so well built that you find yourself immersed in them. The people all have ties to each other or friends of each other, making the bonds strong. A character in one book may seem evil and a jerk. Yet when you read their story, their actions make sense in a way you never saw. She definitely teaches us that not everything is as it seems and that each person should be given a chance. We never know what they went through to make them act the way they did.
In BORN OF VENGEANCE, the lives of Bastien and Ember are brought together after ten years apart and you will love reading their story. Many of your other League favorites are involved in their lives, so be prepared to catch up with them all and spend hours immersed in their world.
SUMMARY
A fate worse than death . . .
Bastien Cabarro survived the brutal slaughter of his entire family only to have his wife pin their murders on him. Made Ravin by The League, he is now a target for their assassins-in-training to hunt and kill. The average life expectancy for such beings is six weeks. But defying the odds is what this Gyron Force officer does best, and Bastien won't rest until he lays his betrayers in their graves.
Ten years later, he has one chance to balance the scales of justice, provided he relies on his former wingman— the very sister of the woman who testified against him.
Major Ember Wyldestarrin joined the outlaw Tavali the day Kirovar fell into the hands of a tyrant, and she and her sister-team were left on an outpost to die under the barrage of enemy fire. The last thing she wants is to be involved in politics again. But the one thing she wants more than anything is revenge on the tyrant who murdered her parents and forced her and her sisters into exile. Carrying a secret she knows Bastien will annihilate her over, she must find some way to trust her former wingman before he catches on and kills her. Even so, treachery doesn't come easy to a woman who took a loyalty oath to protect her homeworld and comrades-in-arms, especially when Bastien is much more to her than just a former wingman.
Yet as she tries to do right for her family, she learns that Bastien doesn't just hold the key to the fate of Kirovar, he is vital to The Sentella-League war, and to The Tavali. If she doesn't ensure he survives this mission, three nations fall, and time for all of them is quickly running out.
---
What do you think about this review?
Comments
No comments posted.

Registered users may leave comments.
Log in or register now!