"Thrilling and surprising!"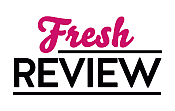 Reviewed by Magdalena Johansson
Posted August 19, 2017

Thriller Police Procedural | Suspense
Kelley Armstrong's CITY OF THE LOST was a book did not really live up to my expectations. I hoped for a more thrilling story. However, that didn't mean that I didn't like the book, but after waiting a year to read it and really looking forward to it, the book was a bit of a letdown. A decent thriller, just not so engrossing as I had expected it to be. Still, I wanted to read the follow-up, A DARKNESS ABSOLUTE since the idea of the book, of a town where you can hide away from your past, is such a marvellous thing.
In A DARKNESS ABSOLUTE Casey Duncan and sheriff's deputy Will Anders are out looking for a man who has been struck by cabin-fever and disappeared into the forest surrounding Rockton. But, they are caught in a blizzard and have to take shelter in a cave. What they did not expect to find is a woman, trapped in a hole in the cave. She's a former resident of Rockton and everyone thinks she got lost and died in the wild. Instead, a man kidnapped her and kept her in the cage. It gets even worse, soon they find the bodies of two more women who previously disappeared from the town and were assumed dead. Is there a killer in the town or is it someone out there in the woods, preying on the women in the town?
I found the storyline in A DARKNESS ABSOLUTE to be better than in the first book. For one thing, the mystery was so much more intriguing and thrilling. Just the question about the identity of the man who took the women that he could be anyone made the book so thrilling to read. Is it someone in the town, or one of the settlers that have left the town, or even a hostile, someone that has gone feral? Casey, Will, and Sheriff Eric Dalton have to figure this out before someone else get taken or killed.
A DARKNESS ABSOLUTE is definitely my kind of book. I love the mystery of the killer identity. That it was so hard to figure it out. Sure I had my suspicions towards the person in question, but to be honest, did I suspect quite a lot of people throughout the book's progress. The story was captivating and I can't wait for the next book to be released.
On a side note, I do think that one can read A DARKNESS ABSOLUTE without having read the first book. Of course, you miss the introductions to the characters and Rockton, but enough is explained in this book that you will not feel lost in the plot.
SUMMARY
When experienced homicide detective Casey Duncan first moved to the secret town of Rockton, she expected a safe haven for people like her, people running from their past misdeeds and past lives. She knew living in Rockton meant living off-the-grid completely: no cell phones, no Internet, no mail, very little electricity, and no way of getting in or out without the town council's approval. What she didn't expect is that Rockton comes with its own set of secrets and dangers.
Now, in A Darkness Absolute, Casey and her fellow Rockton sheriff's deputy Will chase a cabin-fevered resident into the woods, where they are stranded in a blizzard. Taking shelter in a cave, they discover a former resident who's been held captive for over a year. When the bodies of two other women turn up, Casey and her colleagues must find out if it's an outsider behind the killings or if the answer is more complicated than that...before another victim goes missing.
Casey Duncan returns in another heart-racing thriller from #1 New York Times bestselling author Kelley Armstrong.
---
What do you think about this review?
Comments
No comments posted.

Registered users may leave comments.
Log in or register now!