"Clay's life as an undercover cop is over now he must get rid of the scars"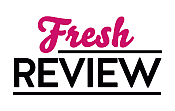 Reviewed by Shellie Surles
Posted August 7, 2017

Clay Navaro just finished working an undercover case that lead to the arrest of leaders of the Sultans biker gang. Right before the arrest, the enforcer of the Sultans took a tattoo gun to Clay's face. Now he wants the tattoos gone and only one person will do it off the books.
Dr. Georgette Hadley understands the desire to rid yourself of unwanted tattoo. She has made it her life's work to help those in need. When Clay shows up at her clinic after hours, his appearance scares her. Putting aside her better judgement, she decides to help him.
The way she feels around Clay makes her uncomfortable and she has a very hard time controlling herself. Clay knows that if surviving members of the Sultans find him, anyone around him is in danger. The problem is Clay too has a hard time controlling himself around Georgette. As their relationship grows, the danger gets closer.
Adriana Anders writes great stories. Who would have thought reading about people getting tattoos removed could be so page turning. Her character development and story building is all so well done you can't put BY HER TOUCH down. There are no real plot twist, you can see where the story is going, but you enjoy it so much you keep reading. It is just something about how Adriana Anders writes that makes you enjoy the story and want more.
SUMMARY
He Will Always Bear the Scars
Undercover cop Clay Navarro left the Sultans biker gang a changed man. Its ringleaders may be awaiting trial, but he wears the memory of every brutal act he was forced to commit tattooed across his skin. He doesn't have space in his messed-up life for anything gentle—not now, maybe not ever.
Dr. Georgette Hadley is drawn to the damaged stranger's pain, intimidated but intrigued by the warmth that lies beneath Clay's frightening exterior. But when the Sultans return looking for revenge, she finds herself drawn into the dirty underbelly of a life forged in violence...that not even her touch may be able to heal.
---
What do you think about this review?
Comments
1 comment posted.
Re: Clay's life as an undercover cop is over now he must get rid of the scars

What a great review. I must read this! Thanks.
(Kathleen Bylsma 6:13pm August 8, 2017)
Registered users may leave comments.
Log in or register now!