"Who is poisoning the vampire's synthetic blood supply?"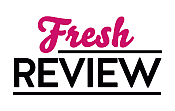 Reviewed by Debbie Wiley
Posted August 7, 2017

Thriller | Paranormal Thriller
Someone is sending vampires into feeding frenzies by poisoning the artificial blood supply. Nocturn Affairs, a special branch of the police department designated to handle supernatural incidents, has been called in. Alex Menkaure and his partner, Marcus, hope to uncover the culprits even as tensions are rising between humans and vampires. They may have to pull out every one of their own supernatural powers (as well as a few tricks from their days with UMBRA, a former secretive government group) if they hope to have any chance of saving the Miami area from descending into complete anarchy.
A pharaoh/mummy! I practically squealed with joy when I read the blurb for GRAVEYARD SHIFT as I had high hopes that we'd get a taste of something a little different from other vampire tales. I've been a fan of vampire stories since discovering Anne Rice in my teenage years but the idea of throwing in a pharaoh and some Egyptian mythology had my heart all a pitter patter. Michael F. Haspil didn't disappoint, either, as GRAVEYARD SHIFT is as gritty, dark, and fast paced as I had hoped.
GRAVEYARD SHIFT is the first book in a new series that promises to be much different from the stereotypical vampire stories. Not only is the main character a former pharaoh and an actual mummy, but Michael F. Haspil goes straight for the jugular with the political shenanigans threatening to decimate Miami. We are plunged headlong into the darkness underlying each political faction that is at war for the direction the city (and ultimately the world). I can't wait to see where Michael F. Haspil takes us in future books as I'm definitely going along for the ride!
SUMMARY
Police procedurals go supernatural in this gritty urban fantasy debut by Michael F. Haspil in Graveyard Shift
Alex Menkaure, former pharaoh and mummy, and his vampire partner, Marcus, born in ancient Rome, are vice cops in a special Miami police unit. They fight to keep the streets safe from criminal vampires, shape-shifters, bootleg blood-dealers, and anti-vampire vigilantes.
When poisoned artificial blood drives vampires to murder, the city threatens to tear itself apart. Only an unlikely alliance with former opponents can give Alex and Marcus a fighting chance against an ancient vampire conspiracy.
If they succeed, they'll be pariahs, hunted by everyone. If they fail, the result will be a race-war bloodier than any the world has ever seen.
---
What do you think about this review?
Comments
No comments posted.

Registered users may leave comments.
Log in or register now!