"Friendships have the power to destroy..."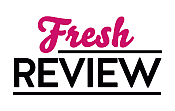 Reviewed by Debbie Wiley
Posted August 7, 2017

Literature and Fiction | Suspense | Mystery
Everything changed the moment star athlete Craig Ellison committed suicide. Now the townspeople are watching their children more closely, especially when hints of satanic worship are whispered about in town. Hannah Dexter isn't sure what to make of the changes in her hometown but she can't resist the allure of Lacey Champlain, an outcast who befriends her after a humiliating incident at school. Lacey helps quiet and shy Hannah transform into Dex... but will the transformation be the downfall of both of them? Lacey and Dex set themselves on a dangerous course as their friendship begins to overwhelm everything else.
GIRLS ON FIRE tells the story of the unhealthy and destructive friendship between Lacey and Dex. Alternating perspectives give us a broader view of the wide swath of misbehavior and destruction that started the night Craig died and continues throughout the storyline. There are a couple scenes, one in particular involving Dex and a party, that are almost too painful to read. That scene may haunt me for quite a while (and once you read GIRLS ON FIRE, you'll know exactly which one I'm referring to).
GIRLS ON FIRE is not an easy story to read. Dex and Lacey are so destructive together that it's hard to watch the train wreck we see happening as the story progresses. I didn't want to keep reading and yet I couldn't stop, which is a credit to the compelling writing style of Robin Wasserman. If you like your stories edgy, dangerous, and more than a little bit dark, then GIRLS ON FIRE may be the perfect read for you.
SUMMARY
On Halloween, 1991, a popular high school basketball star ventures into the woods near Battle Creek, Pennsylvania, and disappears. Three days later, he's found with a bullet in his head and a gun in his hand—a discovery that sends tremors through this conservative community, already unnerved by growing rumors of Satanic worship in the region.
In the wake of this incident, bright but lonely Hannah Dexter is befriended by Lacey Champlain, a dark-eyed, Cobain-worshiping bad influence in lip gloss and Doc Martens. The charismatic, seductive Lacey forges a fast, intimate bond with the impressionable Dex, making her over in her own image and unleashing a fierce defiance that neither girl expected. But as Lacey gradually lures Dex away from her safe life into a feverish spiral of obsession, rebellion, and ever greater risk, an unwelcome figure appears on the horizon—and Lacey's secret history collides with Dex's worst nightmare.
By turns a shocking story of love and violence and an addictive portrait of the intoxication of female friendship, set against the unsettled backdrop of a town gripped by moral panic, Girls on Fire is an unflinching and unforgettable snapshot of girlhood: girls lost and found, girls strong and weak, girls who burn bright and brighter—and some who flicker away.
---
What do you think about this review?
Comments
No comments posted.

Registered users may leave comments.
Log in or register now!