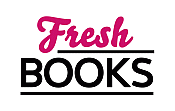 Great Summer reading - June releases
"Uproarious, Glorious Fun, Suspenseful, and Romantic!"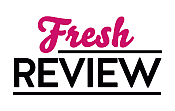 Reviewed by Monique Daoust
Posted August 2, 2017

Lady Helen of Tiernay and Lord Hethe of Holden have been at odds since Helen's father died, five years before. Helen has been sending missives to His Majesty himself, Henry II. Henry has had enough, and when his chaplain suggests a solution to their woes, Henry is all for it. Helen and Hethe might as well be married to each other, they will have no choice but to try to make things work. Upon receiving the King's message, Hethe is not too thrilled, but being hot-tempered, he has learned to control himself, and takes the matter rather calmly. He had glimpsed Helen about ten years before, and he recalled a pleasant-looking child. On the other hand, Helen is livid, enraged, furious, but one cannot refuse to obey His Majesty, can one? However, she can try to have Hethe back out of the arrangement, that's when Helen, her lady's maid Ducky, and Helen's aunt Nell concoct a plan. It's war between the Tyrant of Tiernay and the Hammer of Holden, and Helen will win it, or die trying. Or Hethe might die first...
BLISS is a reissue of a 2001 book, and if I'm not usually crazy about the idea, it seems in Lynsay Sands' case, it's been a winning tactic, because this is an excellent book, and in my case, I had missed it the first time around. BLISS, in spite of Helen's and Hethe's initial shock, starts out all nice and lovely, and that's when Lynsay Sand's genius strikes full force! Ms. Sand's incomparable sense of humour is at its apex, and by the end of chapter 2, when Helen and Hethe first meet, I was laughing so hard it made reading difficult! I was really laughing out loud, and that was not the only time. Their hijinks were not at all what I anticipated, they were not mindlessly silly shenanigans, but extremely creative, ingenious, and so very, very funny!
Only Lynsay Sands could write so beautifully something so hilarious! There are even funny sex scenes, which are also tender and sweet. Still, the characters are unusually complex, the story well constructed, and Helen is a supremely strong heroine, while Hethe is a man of action, he is not an annoying alpha. What I did not expect was the underlying mystery -- I should know Lynsay Sands better by now! -- everything made perfect sense, and what clever plot twists they were! The suspense was as exciting and ingenious as the all-out-war between Hethe and Helen was hysterically funny, and the epilogue was absolutely delectable! BLISS is one of the most unusual romances I have ever read, yet lovely and touching, and probably the funniest. BLISS is one book that is definitely not to be missed!
Learn more about Bliss
SUMMARY
No one blends humor and sensuality like New York Times bestselling author Lynsay Sands in this captivating story of feuding nobles forced to marry…and destined to fall in love
Love thy neighbor, 'tis said. A fine idea, except when the neighbor in question is Lord Holden. Lady Helen Tiernay has complained frequently about his treatment of his people. Too frequently perhaps, for the king intends to curb their constant bickering by ordering them to wed. Helen can't refuse a royal decree, but she'll do everything possible to drive away her devilishly attractive husband-to-be.
Holden has faced all manner of horrors on the battlefield. But marriage to "the tyrant of Tiernay" is still a worrying prospect—until he glimpses Helen in the flesh. What flesh it is…soft, lush, made for his touch. If she weren't so intent on thinking up devious ways to prevent consummating their bond, Helen would see how perfect they are together, and that a marriage begun as enemies can turn to absolute pleasure.
---
What do you think about this review?
Comments
No comments posted.

Registered users may leave comments.
Log in or register now!