"Looking for a new young adult fantasy adventure? Then Ash and Quill is the book for you."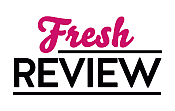 Reviewed by Patti Loveday
Posted July 23, 2017

Young Adult Adventure | Fantasy
ASH AND QUILL: GREAT LIBRARY, BOOK #3 by Rachel Caine continues to be one of my favorite series. The Great Library Series continues to amaze me and causes me to stay up late at night just to read the next chapter (or chapters in my case). The first book in this series is titled, INK AND BONE, here the author introduces us to The Great Library which every city has but, this library controls the books of the world.
Only the librarians can distribute books and track down anyone who has ownership of forbidden books. These forbidden books are a violation of the law and anyone showing ownership of these books could be sentenced to death. I really like the group of characters more with each book I read and feel that they grow even more as I finish reading another book in the series. Caine creates a group of characters that work extremely well together that helps the overall dynamics of the series. I find having characters, both main and supporting, that work well and mesh together makes for a better overall story. ASH AND QUILL is so well written that I found myself reading the whole book in two sittings. I lost track of the time because I just could not put this book down!
Caine is a very imaginative writer who describes a world and story that is so realistic that it will leave you both breathless and terrified at the same time. Her imagination and the way she can write it on paper in this outstanding book is truly remarkable. She can make her words flow effortlessly from page to page that it will leave you always wanting more.
I felt like I was on the edge on my seat the whole time I read ASH AND QUILL. I got so involved and caught up in the story that I felt like I was in the story, a part of the action not knowing what larks around the next corner. Most series do not continue to amaze the readers and can cause many to lose interest, but not this series. Each book will grab hold of you and not let go until you are at the end of the book wanting more. All three books so far in the Great Library Series have been captivating, truly drawing you in and not letting go. A very diverse and unique story and book series that will be a favorite to anyone who reads them!
SUMMARY
The unforgettable characters from Ink and Bone and Paper and Fire unite to save the Great Library of Alexandria from itself in this electrifying adventure in the New York Times bestselling series.
Hoarding all the knowledge of the world, the Great Library jealously guards its secrets. But now a group of rebels poses a dangerous threat to its tyranny....
Jess Brightwell and his band of exiles have fled London, only to find themselves imprisoned in Philadelphia, a city led by those who would rather burn books than submit. But Jess and his friends have a bargaining chip: the knowledge to build a machine that will break the Library's rule.
Their time is running out. To survive, they'll have to choose to live or die as one, to take the fight to their enemies—and to save the very soul of the Great Library....
---
What do you think about this review?
Comments
No comments posted.

Registered users may leave comments.
Log in or register now!