"Perfect book for all those extra skeins of yarn."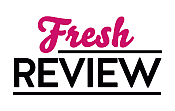 Reviewed by Sandra Wurman
Posted July 15, 2017

I learned several things in Jen Lucas' book COZY STASHING- BUSTING KNITS, some were probably not intentional but rather eye opening for an old time knitter. I developed a new respect for charting, something I often passed over when looking at instructions for a new project.
When tackling a gorgeous shawl -- like many in COZY STASH- BUSTING KNITS -- the line by line, row by row instruction seemed labor intensive and yet following the chart was easy as pie once you got the logic behind them. Patterns are logical and charts take the pattern and translate them into a graphic image of the finished project.
Knitting and other crafts are considered logic puzzles which is one of the reasons they are positive therapies for people with diminished memory and other problems. Looking at a knitted garment is like a textured puzzle and you get such a feeling of accomplishment as your work unfolds.
I have a personal formula for determining the value of purchasing a book of patterns driven by the number of projects I could see me tackling. COZY STASH-BUSTING KNITS has 22 patterns of which more than half are already on my to do list. Many of the patterns use three or less skeins of yarns and of course that is why the title fits. The vast majority of the patterns are rated as intermediate and I guess that is due to the lacing element in them. However the stitches are basically repeats of many fundamental ones repeating over and over to get the lacey body of the item. Don't be hesitant to try these. There are many small items to allow you to test your lacing ability. Then you can readily move on to larger projects like the shawls.
In each pattern there is an URL address to download a printable chart so you have a copy that you can enlarge and make personal notes. Every pattern is written in the more typical manner accompanied by a chart. You can go either way -- or when questioning something in one refer to the other. I personally found this a great help.
Jen Lucas has illustrated each project with beautifully photographed samples of the finished item. She also gives hints to working the project in different weights of yarn.
If you are comfortable with lacy stitches and cables there are sure to be a host of projects you will see to use up some of those skeins that are sitting on your shelf or in bins. All knitters have left over yarns of all types and weights. In COZY STASH-BUILDING KNITS you can easily make gorgeous gloves, hats and shawls with whatever you have on hand and perhaps learn a new stitch or two. COZY STASH- BUILDING KNITS by Jen Lucas is a well written, illustrated, thought out book that accomplishes her goal handily with class and fashion sense.
SUMMARY
Popular designer Jen Lucas is celebrated for her lacy sock-yarn creations. Now she brings her light and lovely style to the heavier-weight yarn in your stash. You'll find snuggly and trendy hats, shawls, mitts, mittens, scarves, and cowls designed for your favorite DK, worsted, and bulky yarns.
Easy tips make converting patterns to different yarn weights effortless
Projects feature a variety of textured stitches, including cables and lace
Fashion-forward accessories are perfect for handmade gifts, or just for you
---
What do you think about this review?
Comments
No comments posted.

Registered users may leave comments.
Log in or register now!