"Following the rules didn't make this family happy - now they have a chance to find love"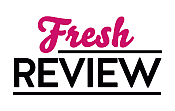 Reviewed by Clare O'Beara
Posted July 15, 2017

Romance Series | Inspirational Romance
I was surprised by how quickly this romance book grabbed me and made me feel for the characters. THE COWBOY'S EASTER FAMILY WISH may sound as if a few elements were forced together for the title, but the storytelling is seamless.
Maddie McGregor has quite a burden to contend with; she's a young widow and her much-loved son Noah is on the autism spectrum. Living on the outskirts of Tucson and working in a quilting shop, she's making the best of her life, hoping to provide a happy place for Noah to grow up while she overcomes the low confidence her marriage instilled. Noah is quite chatty with her but not with other people, particularly strangers. So Maddie isn't prepared for how Noah responds well to a young man she meets in the grocery store. Jesse Parker is the grandson of Maddie's employer, but they haven't previously met as he's been in Colorado.
Noah instantly steals the show. He's bright and talks to recite rules - mainly his late father's rules - or facts and statistics. Tell him every grocery store stocks caramels and he takes it as fact. Tell him he can't have a second candy and he takes it as a rule. He does come up with his own ideas, though. Such as thinking his mom likes Jesse. Maddie isn't looking to get involved with anyone, but she does want to help Noah shed some of those stringent rules and behave more normally. Jesse seems to be good at this. Turns out he's a youth pastor, and he's hoping to land a job at a ranch for troubled kids near Tucson. But he's had his own troubles.
This many-faceted romantic adventure is suitable for any reader who likes a faith-filled story, and will keep you reading by taking new directions. Maddie, efficient but lacking confidence, unexpectedly has to manage the quilting store by herself; she can sew an Easter quilt but can't cook. The positive, inspirational ideals expressed by the characters also reveal how following rules too rigidly, like Maddie's late husband, an older pastor, can lead to a lack of joy or personal growth. And let's just say animal lovers will enjoy the read. THE COWBOY'S EASTER FAMILY WISH by Lois Richer, who has built up a shelf of inspirational work, is third in the 'Wrangler's Ranch' series. I enjoy how the characters meet and deal with personal challenges while developing a strong romance.
SUMMARY
His Unexpected Family
After a heartbreaking tragedy, youth pastor Jesse Parker stopped believing he had anything to offer kids. Working with the boys at Wranglers Ranch, he's slowly beginning to trust himself. And when he meets widow Maddie McGregor and her young autistic son, his connection with little Noah and his pretty mom is instant. Maddie's heart is as guarded as his own, but as he spends time with the McGregors—helping Maddie in his gran's quilt shop, caring for rescued puppies, and bringing mother and son closer together—he rediscovers his purpose…including an Easter holiday surprise of renewed faith and love.
---
What do you think about this review?
Comments
No comments posted.

Registered users may leave comments.
Log in or register now!