"A thrilling start to the Rocky Mountain K9 Unit series!"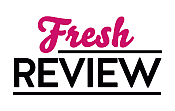 Reviewed by Samantha Cudworth
Posted July 6, 2017

Romance Suspense | Romance Military
RUN TO GROUND by Katie Ruggle will keep you on your toes from the very first chapter. I was really looking forward to getting my hands on this book after reading Katie Ruggle's Search and Rescue series. It is the first in Ruggle's new Rocky Mountain K9 Unit series.
It took me a while to warm up to Theo. He comes off as moody and somewhat rude at first. I completely understand why he was acting that way. After losing both a K9 partner and fellow officer I would probably be moody as well. I feel like you really start to understand Theo after he is placed with Viggy, his fellow fallen officer's K9 and now his new partner. When he meets Jules he knows that something is off right away, but he is mesmorized by her and her family and can't seem to stay away.
Jules is a fierce warrior. When her and her four half-siblings are being abused, she risks everything to protect them and take them away. She flees to a small town in Colorado and works at the local diner as a waitress. The relationship between Jules and her siblings is amazing. Even when Theo enters the picture she never once leaves her family out. She knows the risks that her relationship with Theo can have on them and at the same time she knows that she can trust Theo with her families lives. Together they help each other heal and move on.
The storyline of RUN TO GROUND was amazing! I never once felt like we were being jumped from one event to another. There are a few flashbacks, but they run really smoothly with the story. I absolutely loved Theo and Jules together. They really complimented each other well. The suspense had me on the edge of my seat. I do hope that some of the questions left open are answered in the next book. I have a feeling that this is just the beginning to another great series by Katie Ruggle.
SUMMARY
He lost his mentor.
He lost his K9 partner.
He almost lost his will to live.
But when a ruthless killer targets a woman on the run, Theo and his new K9 companion will do whatever it takes to survive—and save the woman neither can live without.
Grieving the death of his partner, Theo Bosco has no room in his life for distractions. Though his instincts scream that he should avoid Juliet 'Jules' Jackson, he can't seem to stay away. It doesn't help that Theo's new K9 companion has fallen head over paws with Jules's rambunctious family.
Or that when he's with her, Theo finally knows peace.
When Jules rescued her siblings, whisking them away to the safety of the beautifully rugged Colorado Rockies, she never expected to catch the eye—or the heart—of a cop. Yet as Jules struggles to fight her growing attraction to the brooding K9 officer, another threat lurks much closer to home...
---
What do you think about this review?
Comments
No comments posted.

Registered users may leave comments.
Log in or register now!