"Psychedelic trips, science fiction fabulousness, and antiheroes to save the day!"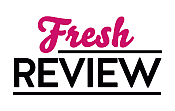 Reviewed by Miranda Owen
Posted June 23, 2017

Graphic Novel | Science Fiction | Fantasy
SUICIDE SQUAD VOL. 2: GOING SANE (REBIRTH) is the second installment in the "Black Vault" story arc written by Rob Williams. Like most second books, I think this story has a little extra pizzazz and is more entertaining than the previous book. The science fiction vibe echoes the previous story, and Amanda Waller is still a hard-ass extraordinaire. In this installment, General Zod wakes up to wreak some havoc and things get a little crazier than usual for Task Force X.
There are two major highlights in SUICIDE SQUAD VOL. 2: GOING SANE (REBIRTH) -- Harley being driven sane by the same thing that is driving everybody else crazy, and getting to know new character Hack better. By the end of SUICIDE SQUAD VOL. 2: GOING SANE (REBIRTH), I'm still not totally sure who the bad guys are and what they want, but that off-balance feeling is a staple of this series, as well as a commentary on the Suicide Squad's reality. Somebody is always trying to screw with the Suicide Squad -- whether it be government leaders, superheroes, established super-villains looking for world domination, shadowy figures with no clear agenda, or Amanda Waller. It's fun seeing Harley temporarily sane and having to save the day. Without her security blanket of insanity, Harley struggles to get past her fear in order to be a courageous heroine. June Moone has a wild time in the middle of this deadly wackiness -- both as herself and as The Enchantress. I look forward to seeing how the fallout from the events in this book play out for June Moone. June seems a little Jean Grey-ish to me in this story and it made her a bit more interesting to me.
SUICIDE SQUAD VOL. 2: GOING SANE (REBIRTH) is has psychedelic trips, science fiction fabulousness, and antiheroes to save the day! I love the Killer Croc story "Crocodile Tears" that's included in this book. This tragic personal history makes Killer Croc a richer character. Killer Frost is introduced as a new member of Task Force X at the end of this book and I look forward to seeing how she'll fit in with the rest of the group of misfits. The "Evil Anonymous" story is cute and funny, while also displaying how evil Amanda Waller really is. I wasn't sure if I would like Hack when she was originally introduced, but her skills came into play in a big way in this story, and her background is explained in more detail in this book.
SUMMARY
A part of DC Rebirth!
From writer Rob Williams, superstar artist Jim Lee and Philip Tan comes the new Suicide Squad!
The government has once again handpicked the worst of the worst for its Task Force X: Harley Quinn, Deadshot, Captain Boomerang, Katana and Killer Croc. Following their clash with the Justice League, the team faces a new challenge as the dark energy of the Black Vault starts to drive the prisoners of Belle Reve insane--except for Harley Quinn, who seems to be more rational and level- headed than...well, ever.
Collects issues #7-12 of the twice-monthly series.
Rebirth honors the richest history in comics, while continuing to look towards the future. These are the most innovative and modern stories featuring the world's greatest superheroes, told by some of the finest storytellers in the business.
---
What do you think about this review?
Comments
No comments posted.

Registered users may leave comments.
Log in or register now!