"Is this the end for Eddie Drood?"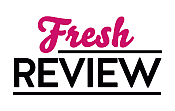 Reviewed by Debbie Wiley
Posted June 20, 2017

Science Fiction Alternate History
Eddie Drood is running out of time. He's been poisoned by Dr. DOA and his torc is barely keeping him alive. With Molly Metcalf by his side, Eddie hopes to escape the alternate world he's been stranded on and find Dr. DOA before he kills any others. Eddie is determined to kill Dr. DOA, if it is the last thing he does before the poison completely consumes his body. Is this the last hurrah for Eddie Drood?
MOONBREAKER is the eleventh book in the Secret Histories series and concludes the story arc started in the prior book, DR. DOA. Simon R. Green helpfully provides a summary of the events to remind us of all the events that led to Eddie being poisoned and stranded in an alternate reality. While the Secret Histories series is one that is probably best read in order, I would definitely read at least the prior book before jumping into MOONBREAKER.
I love the Secret Histories series! Eddie Drood, and his alternate ego Shaman Bond, are just sheer fun. Yes, there's some slapstick humor but who can't help but love this futuristic take on James Bond? Eddie's dedication to his family and to doing the right thing (which the secretive and powerful Drood family doesn't always do) is admirable and MOONBREAKER showcases this perfectly.
However, as much as I love Eddie, Eddie wouldn't be half as much fun without Molly. Molly and her family are the opposite of everything Eddie's family stands for in so many ways- and yet somehow Molly and Eddie click together just right. They provide balance to one another as she keeps the Drood tendency to manipulate everyone under control while Eddie tames Molly's wild witch side. Together, Eddie and Molly are practically unstoppable- and yet MOONBREAKER has the reader questioning if they've finally met their match with DR. DOA.
The Secret Histories series only gets better and better with each new installment. I won't reveal spoilers but the sneaky hint in the last pages of the book has me more than excited about the next book as Simon R. Green is about to do what I've been waiting and hoping for. Simon R. Green is one of my favorite authors and MOONBREAKER only solidifies that opinion further. If you love snarky science fiction and urban fantasy, give Simon R. Green a try.
SUMMARY
Ride shotgun with a "James Bond–of-the-supernatural"* as the Secret Histories Novels take you careening through an alternate London where around every corner a new kind of danger awaits....
My name is Eddie Drood, aka Shaman Bond, the very secret agent. And I am a dead man walking.
I've been poisoned by Dr. DOA. There is no cure, no treatment, no chance of a last-minute miracle. So all that is left to me and my love, Molly Metcalf, is to track down my killer and stop him before he can murder anyone else.
So whether that means fighting a secret army on another world; or searching for a forgotten weapon in the Museum of Unattached Oddities; or facing off against Grendel Rex, the Unforgiven God, in the hidden heart of the Moon, for the terrible secret that is Moonbreaker...I will do whatever it takes, while I still can. Because the game isn't over till I say it's over—and I still have one last card to play.
---
What do you think about this review?
Comments
No comments posted.

Registered users may leave comments.
Log in or register now!