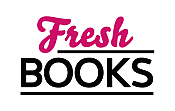 Close out December with great reads
"Who ever said falling in love with a werewolf was easy?"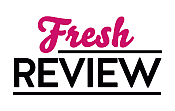 Reviewed by Monique Daoust
Posted June 14, 2017

Romance Military | Romance Paranormal
It has been several years since Remy Boudreaux was last in New Orleans. Remy and three SWAT teammates from Dallas arrived in town to train with the NOPD's tactical unit. The guys are strolling along Bourbon Street, when Remy catches a whiff that hits his lust button, and he follows his shifter nose to the source. He has a most pleasant shock when he finds out that that Triana Ballamy, Remy's high school friend, is the bewitching creature emitting the scent. She has definitely outgrown her awkward stage, that brainy girl who had a secret crush on him. This is not high school anymore, and Triana and Remy opt to act on their undeniable attraction. But Remy had once found his own true love, she was murdered, and even if everything points that way, he won't succumb to the pull of The One , his soul mate: Triana.
I was anxiously awaiting Remy's story, the flirtatious, happy-go-lucky Cajun, but he wasn't exactly who I expected, and this is one of the reasons why I have mixed feelings about WOLF HUNT: I very much enjoyed the first half, but the second half less so, and it's a bit difficult to explain other than I felt melancholy because of Remy's attitude towards Triana. On the other hand, I guess it's a testament to Ms. Tyler's ability to convey emotions so successfully. I loved Triana, and I felt so much for her, it seemed to have coloured my sentiments towards Remy; I didn't like that he hurt her. The romance, however, was gorgeous, and Remy did redeem himself.
The action sequences are excellent and realistic, the dialogues are possibly the best Paige Tyler has ever written, but in my opinion, secondary characters stole Remy's thunder, notably Max Lowry, a Dallas SWAT teammate of Remy's, and Triana's utterly unforgettable grandmother, Gemma. I'm beginning to think that Paige Tyler has just about cornered the market when it comes to shocking endings: while there are no cliffhangers in this book, the WOLF HUNT has just begun!
SUMMARY
A STORM IS BREWING...
Remy Boudreaux is back in his hometown, New Orleans. He's there with three of his fellow Dallas SWAT officers for a week of training with the NOLA PD. On the eve of a tropical storm, Remy and his buddies prowl the French Quarter. One tantalizing scent captures Remy's senses, forcing him to follow until he is face to face with Triana Bellamy—his beautiful high school crush.
After reconnecting, Remy and Triana are close—very. Remy struggles to keep things casual. Ever since his partner—and first love—was killed on the job, he's kept women at a distance.
But when a mysterious wolf pendant ropes them both into danger, Remy's protective instincts kick in. He may have to reveal his true self...and hope Triana accepts him.
---
What do you think about this review?
Comments
No comments posted.

Registered users may leave comments.
Log in or register now!